Superhero Bits: Kevin Smith, Aquaman, The Dark Knight Rises, Michael Shannon, Captain America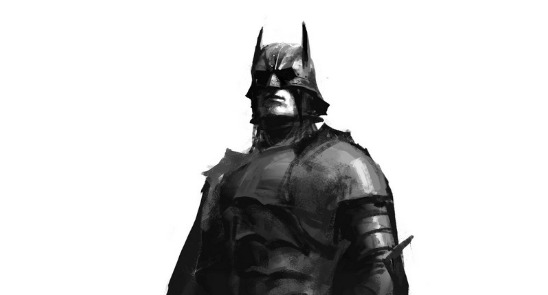 When does Kevin Smith's comic shop reality TV series premiere? What does Michael Shannon think of all the leaked set photos from Man of Steel? What is the Batwing from The Dark Knight Rises doing in the streets of Los Angeles? How should Captain America: The First Avenger really have ended? And how can Aquaman be the best comic book movie ever made? Did Stellen Skarsgard let a nugget of Avengers info slip in recent interview? Read about all of this and more in today's Superhero Bits.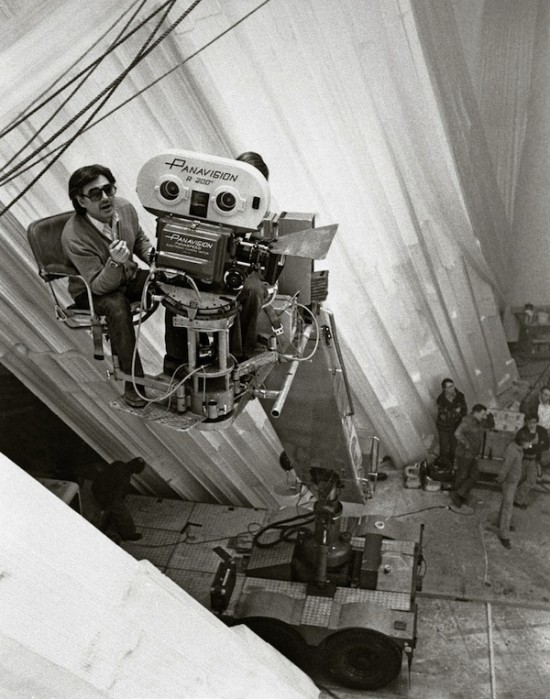 Ain't It Cool News does an awesome Behind the Scenes photo column each and every day and, recently, they posted this great shot of Richard Donner on the set of the original Superman.Kevin Smith confirmed on the Joe Rogan podcast that his comic shop reality TV show Secret Stash will premiere on February 12 on AMC. Thanks to The Daily Blam.
The Thor Blu-ray hits stores Tuesday and Trailer Addict has a bunch of new special features on their site. The one above is about building the small town in the middle of the desert. If you click here, you can see them burn it to the ground.
Collider spoke to Michael Shannon at the Toronto Film Festival and he spoke about his surprise at all the set photos that have come off the Man of Steel set:
It is surprising that people are snapping photos and stuff and then putting them on the internet. For me, it is like, "Why would you want to do that?" It would be like knowing what your Christmas presents were before Christmas morning. It is taking all of the fun out of it. I know it is a long wait. The film isn't coming out till 2013. I just keep promising everybody that I will talk about this film a lot after this film has come out. I will give you my number and you can call me up. We'll have a long conversation about it, but for right now I have to zip the lips.
Shannon also told Indiewire that the majority of his shooting in Man of Steel would take place in Vancouver over the next few months.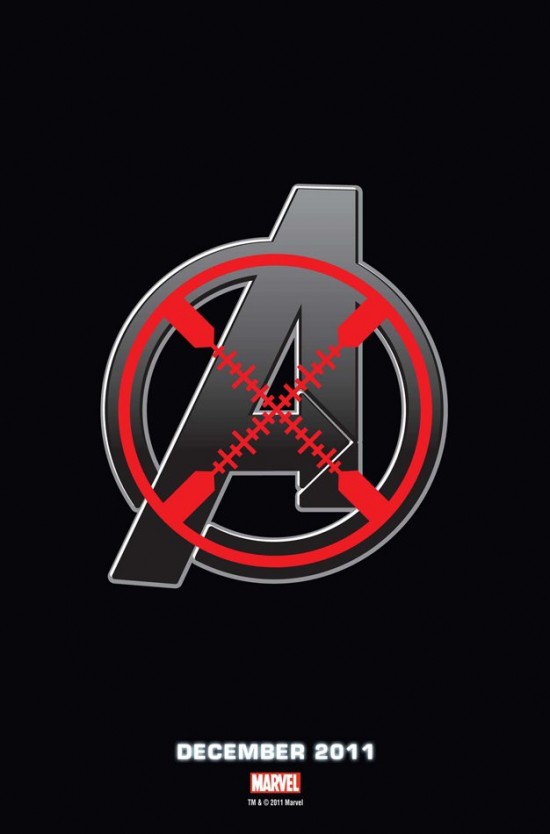 This has nothing to do with the movie but, if you are excited about the movie, you might be interested to follow this tease Marvel has released for an upcoming series of Avengers comics. Do they get shot? Maybe they team up with the X-Men? Head to Newsarama for educated speculation.
"I can't have beer, but I can have a fight with Batman." Tom Hardy spoke to The Daily Mail (via CBM) about his past troubles as well as the excitement of being in The Dark Knight Rises.
If you haven't seen Captain America: The First Avenger yet, you probably don't want to watch this. If you have seen the film, have a look at a video from How It Should Have Ended which fixes that disappointing ending.
Lauren Shuler Donner told the Hero Complex she thinks the X-Men: First Class team won't create any spinoffs:
Well, you never know. At one point we were going to do the Magneto movie, but it was always Magneto and Charles. They're two sides of each other, although they were raised very differently. Could any others spinoff? I really don't know. I think this particular strain, this franchise, is going to work as a team.
Due to the amount of graphics and images included in Superhero Bits, we have to split this post over THREE pages. Click the link above to continue to the second page of Superhero Bits.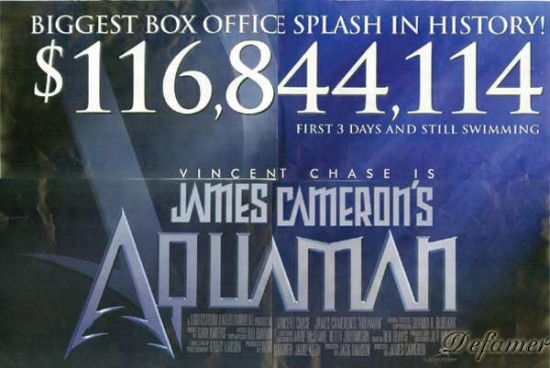 Geek Tyrant has come up with a foolproof formula to make Aquaman the best superhero movie of all time. How they don't mention having James Cameron directing Vincent Chase is beyond me (see above).
Still haven't picked up the X-Men: First Class Blu-ray? Then you'll probably be interested in this featurette called "Suiting Up" from MTV.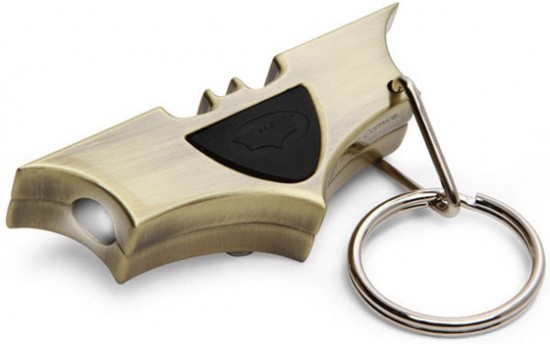 Want to hold your keys and shoot up a Batsignal? Then head to GeekAlerts to read more about this Batsignal keychain.
The Tribute (via CBM) spoke to Joseph Gordon-Levitt about working in The Dark Knight Rises and, guess what? He can't say anything about his character:
Yeah, everyone asks me that but I can't. The thing is Mr. Nolan is very, very considerate in every aspect of how he tells his stories and I really admire that about him. He's very measured in exactly when he will reveal the next thing about his stories within the movie and leading up to the movie so I just wait for what he wants his audience to know.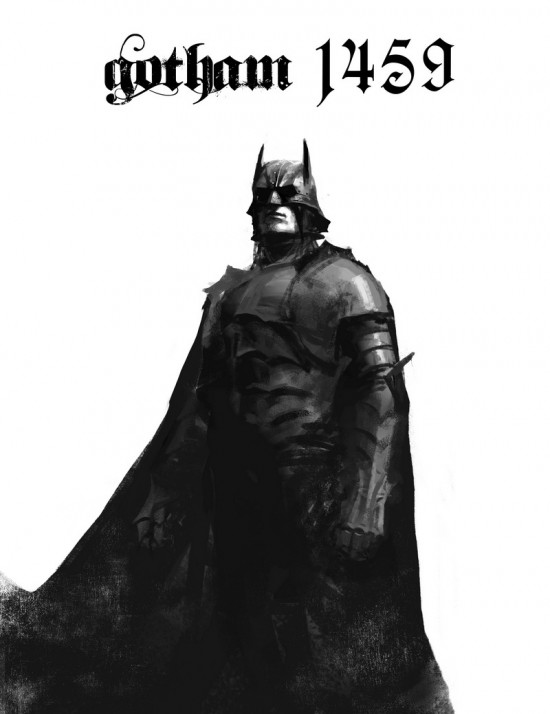 Artist Igor Kieryluk is doing at Batman themed art project called Gotham 1459 starting with this piece of art above. For more head to his official site. Thanks to Geek Tyrant.
THE NEXT PAGE CONTAINS SPOILERS FROM MAN OF STEEL, DARK KNIGHT RISES AND THE AVENGERS.
Due to the amount of graphics and images included in Superhero Bits, we have to split this post over THREE pages. Click the link above to continue to the third page of Superhero Bits.
The Man of Steel Facebook (via CBM) has posted this video of a bunch of images and footage of Metropolis in the film, which is actually just Chicago.
On Friday, we ran some photos and video of Gary Oldman and Christian Bale rehearsing a scene in The Dark Knight Rises. Now Superhero Hype (via CBM) has a description of what exactly happens in that scene. Here's a small sample with much more spoilery stuff at the above link:
Oldman apparently walks out of the tunnel with his gun, lowers it. Then somehow as a conversation with Bats and pats him on the shoulder. Then they cut.
[No photo]
Comic Book Movie (via SHH) has posted this great photo of the Batwing as well as some other shots from the Los Angeles set of The Dark Knight Rises. If you look close (or at that link) you can see Batman inside.Stan Lee spoke at Dragon Con (via CBM) about how Joss Whedon is directing The Avengers and also teased about his cameo, which we saw photos of a few columns ago:
I can't talk about [the cameo], but I can tell you it is a very funny cameo – probably the funniest line that I've had to say yet. And I say it to Captain America. You may notice with my cameos, they don't like me to do my cameo with the stars, because the star doesn't need that much competition (laughing). But this time Captain America was fierce and went along with it.
Comic Book Movie has some other new set videos from The Dark Knight Rises. The one above shows the Batwing flying under the 6th Street Bridge. The site also has video of Joseph Gordon Levitt and Gary Oldman speaking.Movieline spoke to Stellan Skargard about his work in Thor and The Avengers and while it's obvious he has something to do with Loki, thanks to the post-credits scene in Thor, we didn't know this:
Most of my work is with Jeremy Renner, who plays Hawkeye, and Tom Hiddleston, who plays Loki.
[No photo]
The watermark is annoying but Isopix.be (via CBM) have a bunch of new photos with Christian Bale and his stunt double on the set of The Dark Knight Rises. CBM also posted a video of an explosion on set. Or at least the sound of an explosion, you can't really see it.