'Attack The Block' Hits Blu-Ray And DVD October 25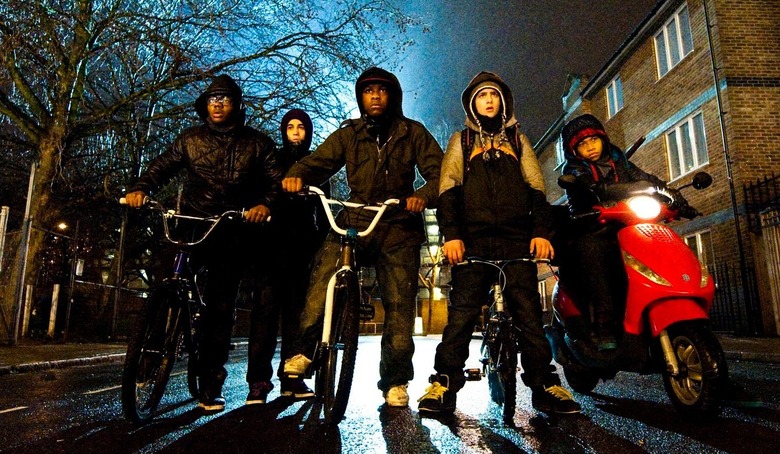 Attack the Block's theatrical run is almost at an end, but fear not — you'll be able to watch it from the comfort of your own home soon enough. The "cult classic in the making" will hit shelves October 25 on Blu-ray and DVD. Whether you missed it the first time around or just really loved it and want to see it again and again, it's worth checking out on disc. Though the film is small in scope, it crams more action, laughs, and intelligence into a lean 88 minutes than many films do in 120. There's a reason it's become a /Film favorite over the past few months.
Written and directed by Joe Cornish and executive produced by Edgar Wright, the film revolves around a south London street gang who must defend their housing complex when it comes under attack by terrifying monsters from outer space. The immensely talented John Boyega plays the tough, stoic leader of the group; Nick Frost, Jodie Whittaker, and Luke Treadaway co-star. Hit the jump for more details on the Blu-ray/DVD, including a picture of the cover.
Here's the DVD cover: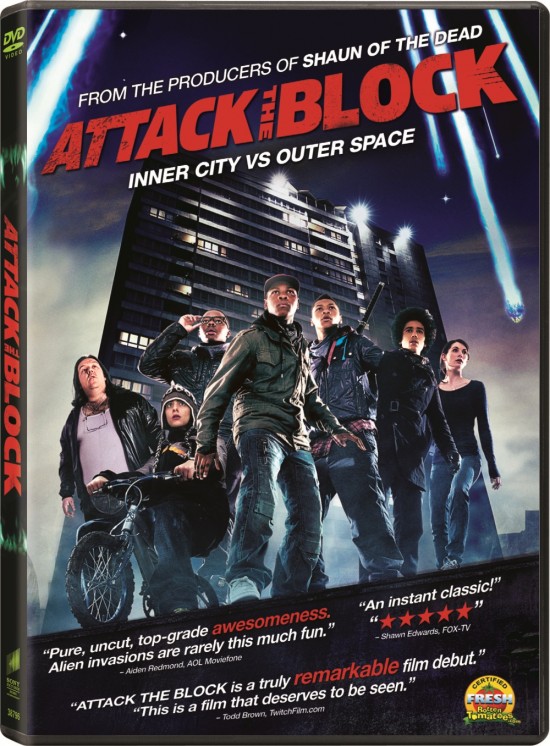 Attack the Block will run you $35.99 for the Blu-ray, or $30.99 for the DVD.
Synopsis:
From the producers of Shaun of the Dead, ATTACK THE BLOCK is a fast, funny, frightening action adventure movie that pits a teen street gang against an invasion of savage alien monsters. It turns a London housing project into a sci-fi battleground, the low-income apartment complex into a fortress under siege. And it turns a crazy mix of tough street kids into a team of kick ass heroes. It's inner city versus outer space and it's going to explode.