HBO Picks Up Aaron Sorkin's Cable News Drama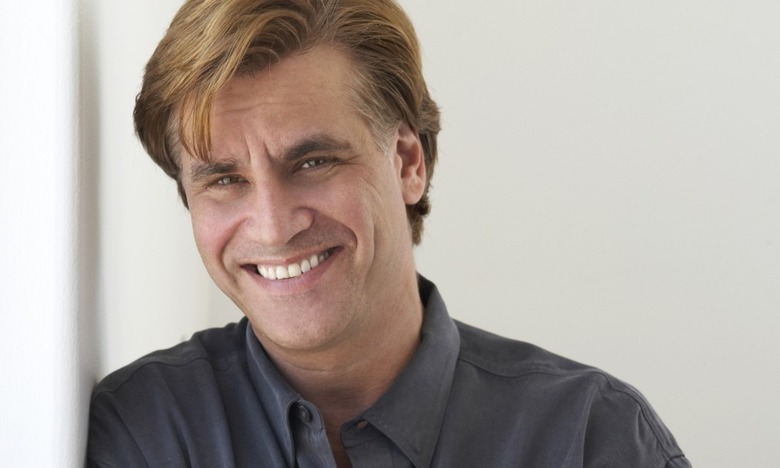 After some notable success in the world of feature films, Aaron Sorkin will be making his triumphant return to television with a brand-new drama about the goings-on at a fictional cable news network. A Greg Mottola-directed pilot has already been shot, and HBO has now given the greenlight to an entire season of the hourlong show. Formerly titled More as This Story Develops, the series revolves around a cable news anchor Will McCallister (Jeff Daniels) and his tough executive producer Mackenzie (Emily Mortimer) as they attempt to get their show back on track after a massive staff shake-up. Read more after the jump.
Though the pilot hasn't started circulating just yet, the logline — "Together they set out on a patriotic and quixotic mission to do the news well in the face of corporate and commercial obstacles and their own personal entanglements" — suggests we're in for much of the same stuff we've seen in all of Sorkin's previous shows. Expect to see flawed but lovable workaholics, simmering sexual tension, some Serious Issues, and rapid-fire dialogue, all served up with a healthy dose of idealism.
Discuss: Are you looking forward to the new show, or have you had enough of Sorkin's hard-working, idealistic characters? Also, if you're reading this, you're probably fan of Sorkin's TV work, so can we talk about how effing frustrating it was that Sports Night ended before resolving the Casey/Dana storyline? Ahhh! It still bugs me after all these years.
[Source: Time Magazine]