Charlie Sheen To Star In Roman Coppola's 'A Glimpse Inside The Mind Of Charlie Swan III'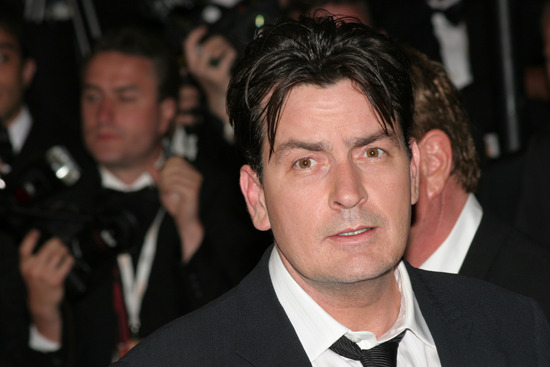 Classic sayings have that status for a reason. Take 'be careful what you wish for.' Just a few days ago we found that Roman Coppola's new film, the existence of which was teased by his sister Sofia Coppola many months ago, is a picture called A Glimpse Inside the Mind of Charlie Swan III. (Or A Glimpse Inside the Mind of Charles Swan III — there's a bit of confusion on the Charles/Charlie aspect.)
No info outside the title was available, and naturally we wanted to know more. Now we do: Charlie Swan will be played by Charlie Sheen, in his first major film role since the very public meltdown that turned his life into a meme. So how about it, Coppola fans and Sheen detractors? Does this info change things for you? I know I'm wrestling with it.
Variety reports on the casting, saying that Jason Schwartzman, featured in Roman Coppola's CQ, will also appear in the movie. Back in the heady days of February 2011 Sheen boasted that he had a Roman Coppola script in hand and might get it made at Warner Bros. No one really took that seriously, because no one took much of anything Sheen said seriously at that point. Who knew?
Even with that in mind, the casting of Sheen is likely no coincidence, as Coppola's script is about "a successful graphic designer whose fame, money and charm have made him irresistible to women. But when his girlfriend breaks up with him his life heads into a downward spiral." So the name looks less like a reference to piracy or Proust, and rather to Sheen himself.
Was a Sheen-like character the subject of the script before his life blew up? Right now we don't know. Casting Sheen makes the film sound like some intersection between a Sheen biopic and Roman Coppola's own version of Sofia Coppola's movie Somewhere.