'Coraline' Animation Company Laika Adapting Youth-Lit Novel 'Wildwood'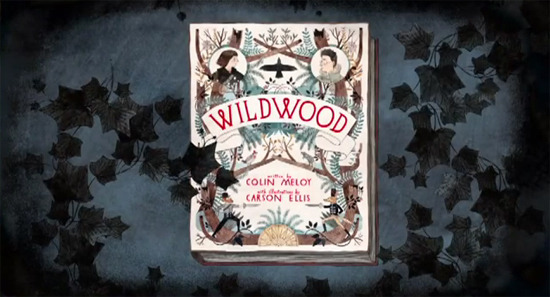 Colin Meloy, singer for The Decemberists, and his wife Carson Ellis just published a young-adult illustrated fantasy novel called Wildwood. The book is set in an alternate version of Portland, OR. and is the first of a would-be trilogye that follows "Prue McKneel, a young lady who must confront a world filled with magic and danger after her younger brother is kidnapped, forcing her to enter the Impassable Wilderness."
Now the novel has been optioned by Laika, the animation company that was responsible for Coraline and has the 3d stop-motion movie ParaNorman in production for release next year.
Variety says the company is looking at this as a possible opening for a movie trilogy, which would be a first for Laika. The company president and CEO Travis Knight said,
It's a story in the grand tradition of Tolkien, as big as 'Lord of the Rings' with a wonderful contemporary quality as well. Nothing of its kind has been attempted in our medium. You have these epic scenes alongside very nuanced character moments, which are the two hardest things to do in stop-motion. It's exciting to imagine how this might all come together.
Reportedly Melow and Ellis allowed the book to be optioned only if the resulting film would be produced either with traditional hand-drawn or stop-motion animation, and Laika entered the picture as the perfect partner. Ironically, Laika also produced the trailer for the book, which you can see below.