Marion Cotillard Starring In 'Rust And Bone,' From 'A Prophet' Director Jacques Audiard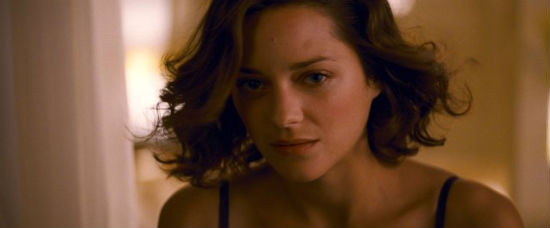 The best news today, as far as I'm concerned, is probably this, one of the first deals announced out of the marketplace at the Toronto International Film Festival. (The fest begins in earnest tomorrow.) Marion Cotillard has been cast in the lead in a film called Rust and Bone, which will be A Prophet director Jacques Audiard's follow-up to his incredible 2009 film.
Audiard and his A Prophet co-writer Thomas Bidegain wrote the script for Rust and Bone based on Canadian author Craig Davidson's short story collection of the same name. Variety calls the script "a mix of suspense and love." Amazon has this to offer about the story collection:
Craig Davidson conjures a savage world populated by fighting dogs, prizefighters, sex addicts, and gamblers. In his title story, Davidson introduces an afflicted boxer whose hand never properly heals after a bone is broken. The fighter's career descends to bouts that have less to do with sport than with survival: no referee, no rules, not even gloves. In "A Mean Utility" we enter an even more desperate arena: dogfights where Rottweilers, pit bulls, and Dobermans fight each other to the death.
Also in the film are Matthias Schoenarts, Celine Sallette, and Bouli Lanners. Pascal Caucheteux, who produced A Prophet and Audiard's The Beat That My Heart Skipped (his remake of Fingers), will produce this one as well. The film is set to shoot in France and Belgium starting this fall, making it Cotillard's next film after The Dark Knight Rises. After A Prophet I'm excited to see Audiard's next film, and the fact that it will star Cotillard only increases my anticipation. And the idea of adapting a set of short stories as a single feature is always an intriguing experiment — brings to mind Robert Altman and Short Cuts.