Casting Bits: John Malkovich In 'Warm Bodies', Gwyneth Paltrow In 'Thanks For Sharing', Abigail Breslin In 'A Virgin Mary'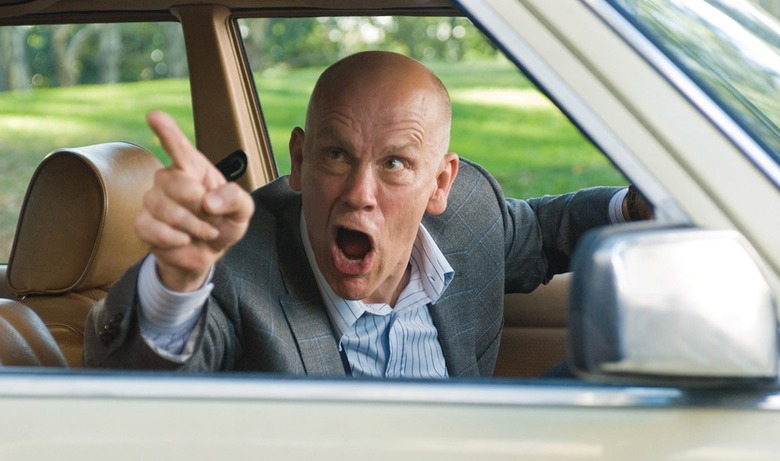 John Malkovich is in final talks to join the zombie romance Warm Bodies, directed by Jonathan Levine (50/50). Based on the novel by Isaac Marion, the film stars Nicholas Hoult as an angsty zombie named R who strikes up a friendship with the human girlfriend of one of his victims and sets off a chain of events that eventually affects all of zombie society. On the surface, it sounds like a pretty typical supernatural love story, but I've heard very good things about the book, so I've got high hopes that it won't just be another Twilight.
Teresa Palmer and Rob Corddry are also set to star, as the human love interest and another zombie undergoing an existential crisis, respectively. Malkovich will be playing the villainous "General Grigio, who's obsessed with the destruction of the zombie threat." Oh, and he's also Julie's father. How awkward. [Variety]
After the jump, Gwyneth Paltrow and Abigail Breslin sign on for two different sex comedies. Yes, that Abigail Breslin. Yes, we're getting old.
Paltrow will play Phoebe, a businesswoman and love interest for Ruffalo's character, while Richardson will be Robbins' wife Katie. Production is scheduled to begin later this month in New York City. [The Playlist]
In news that'll probably make you freak out a little about the passage of time, Little Miss Sushine star Abigail Breslin has signed up for ten sex comedy A Virgin Mary. The coming-of-age indie, directed by Beth Schacter, revolves around a teen who promises to have sex with her male best friend (Carter Jenkins, Valentine's Day) if they're still virgins when they turn 18. Breslin is 15 and Carter 20, in case you were wondering.
Keke Palmer (Akeelah and the Bee) and Daryl Sabara (World's Greatest Dad) are also set to co-star in the film, which will begin shooting in early 2012. [Variety]