'Ed Wood' Screenwriters Hired To Pen Ridley Scott's 'Monopoly'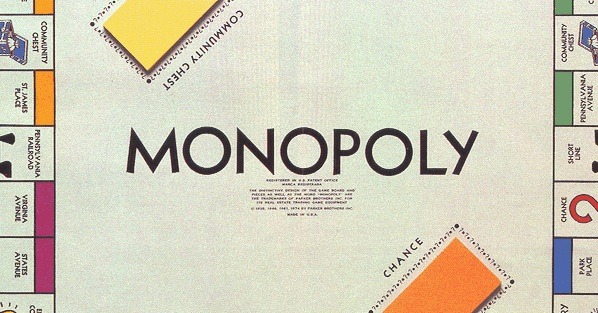 Oh, good: the Monopoly movie is still happening. We knew that was the idea, even though Universal turned up its nose at the idea of the board game-based movie along with Ouija, Clue and a couple other projects. That studio disinterest notwithstanding, Ridley Scott and Hasbro are moving ahead with the film, and have hired Ed Wood writers Scott Alexander and Larry Karaszewski to write the script.
THR has the news but offers few clues as to the project's future. With a script in hand producer and provisional director Ridley Scott and Hasbro, which is bankrolling development at this point, will take Monopoly to other potential studio partners.
And what of the story? Back in 2009 the idea for the Monopoly movie featured a character in a Jumanji- type setup:
[H]e's in this very vibrant place, Monopoly City, and he's just come out of a Chance Shop. As it goes on, he takes on the evil Parker Brothers in the game of Monolopy. He has to defeat them. It tries to incorporate all the iconic imageries – a sports car pulls up, there's someone on a  horse, someone pushing a wheelbarrow – and rich Uncle Pennybags, you're going to see him as the maître d' at the restaurant and he's the buggy driver and the local eccentric and the doorman at the opera. There's all these sight gags.
Sounds a lot like the Ouija movie that Universal decided not to make. (And which, like this and Clue, may end up made elsewhere.) This idea may or may not remain constant through the new writing process, however. Producer Brian Goldner  recently said,
It's a very fun take. Ridley is still the perfect creative steward, because he creates these great, fictionalized worlds...Suffice it to say, it's a story about a family with a history, and we're projecting that into current times. But it's not 'Wall Street'. It's more about property ownership and of the play-pattern of the game.