Eddie Murphy Agrees To Host 84th Academy Awards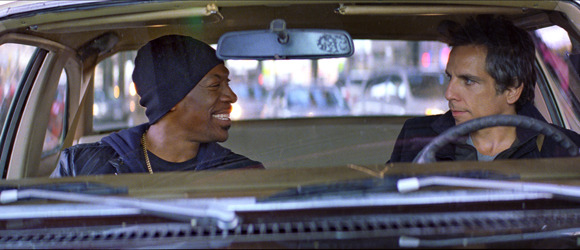 Briefly: The big Oscar news over the weekend was that telecast producer Brett Ratner wants his Tower Heist co-star Eddie Murphy to host the 84th Academy Awards ceremony when it takes place on Sunday February 26, 2012. There may be some small deal points to work out, but this is now looking like a done deal, as Murphy has agreed to host.
It could be a good deal, at that. I've been hoping that the dormant Eddie Murphy of old — the funny one — might be revived. While the trailer for Tower Heist didn't convince me that we're in for a prime Murphy performance, that film seems like a watchable one compared to his other live-action comedies of the past decade. (That's not saying much, I realize, when considering the watchability of Norbit or Meet Dave.) Murphy is a natural on the stage, and anything that pushes him toward his stand-up roots is a positive force as far as I'm concerned.
Deadline also says that Billy Crystal, one of the most popular hosts of past Oscar ceremonies, "will almost certainly be incorporated into the show in some marquee way."