Telluride Blog: Alexander Payne's 'The Descendants' And Cannes Sensation 'The Artist'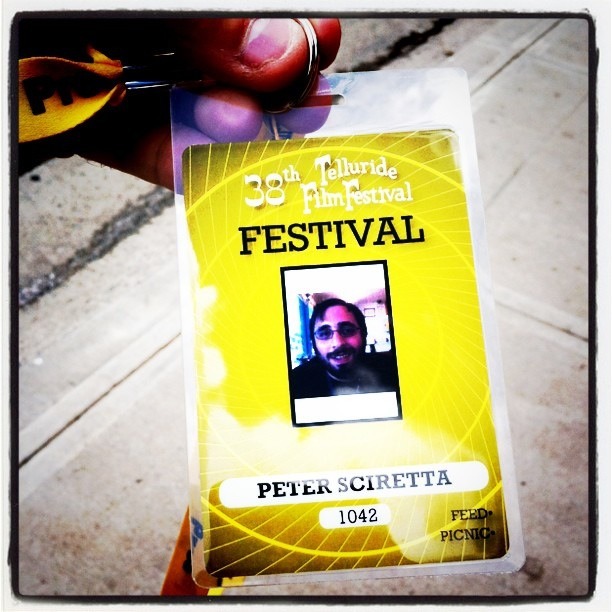 During my first day at the Telluride Film Festival, I had the opportunity to screen Alexander Payne's The Descendants and the much talked about Cannes sensation The Artist, a black and white silent film set in the silent-era Hollywood. Both of the films will be vying for awards come Oscar season, and you can get the scoop right here. Also after the jump is a couple of ramblings and musings on how Telluride has changed in the information age and rise of social media, along with some of the photos I've taken during my first day in this small mountain town.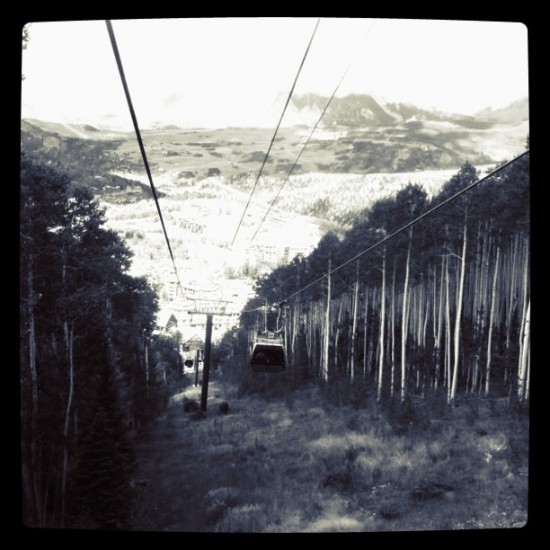 The Telluride Film Festival hasn't changed much over the 38 years they have been running it. When I first began attending the festival just a hand-full of years ago, I remember going to this little press meeting in downtown Telluride. Alex from Firstshowing and I sat in the corner like outsiders. Most of the small room was filled with journalists and critics for print publications from around the world. I don't remember how many other online writers were in that room that day, but it wasn't many. How things have changed.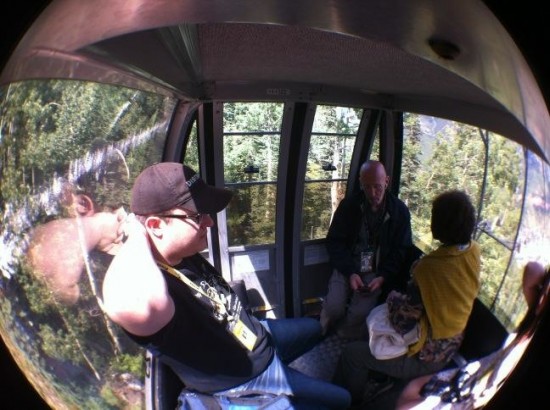 This year we walked in to the annual pre-fest press meeting and the main table in the middle of the room was filled with mostly online journalists. The print press, now in the corners. This shouldn't come as much of a surprise as this change has been happening everywhere. It is just kind of strange to see it happen here, in Telluride.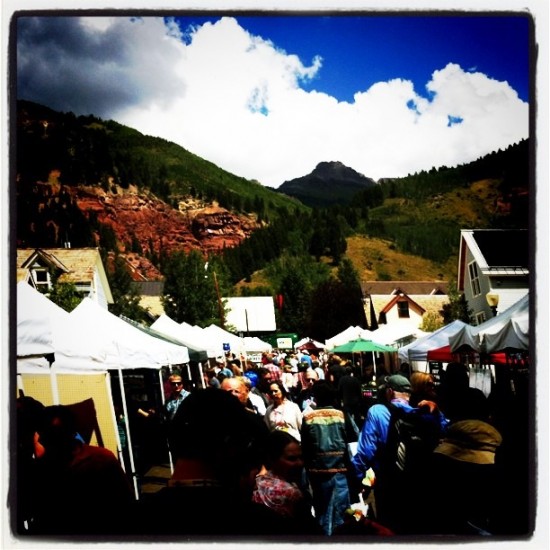 Even the whole idea of surprise secret screenings seems to be something invented for an earlier time. Don't get me wrong, the surprise screenings are part of the reason I come to this festival, but it seems like this festival is at odds with technology. Bloggers now tweet photos from bookstores revealing hints at what movies might be on the secret program. Other bloggers publish articles giving away some of the big secrets — for example, the film Butter is one of the sneak premieres at this year's fest.
If this were a decade ago, people would have still noticed Jennifer Garner on the plane or around town and begun talking and speculating. The gossip would spread, but certainly not as fast as it does today. Only minutes before the charter jet to Telluride was set to take off and there were already tweets and blogs reporting Garner's appearance of the flight, and how this almost certainly meant that Butter would be part of the secret program.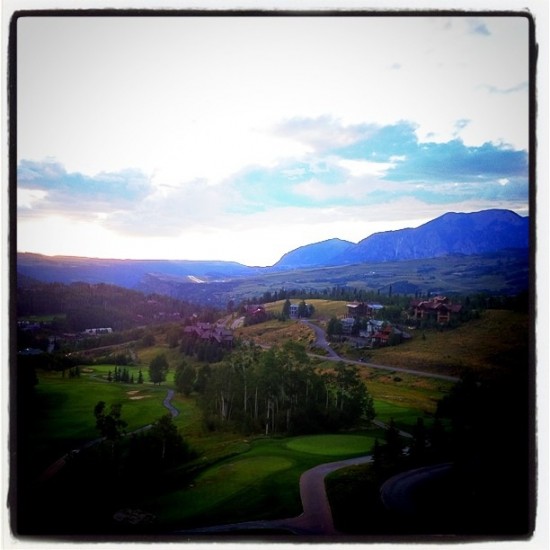 Secret service have been in and around town for a couple weeks now, but not for the film festival. Down the highway a bit, celebrities have gathered for an entirely different event — On Sunday, the fashion designer Ralph Lauren's son David Lauren will marry Lauren Bush, niece of former President George W. Bush, at a 17,000-acre ranch. Two former United States presidents will be in attendance, alongside the likes of Oprah and Johnny Depp (who after being spotted in a store around town, it was immediately speculated on blogs and twitter that his appearance could mean that Rum Diary might be the second sneak premiere).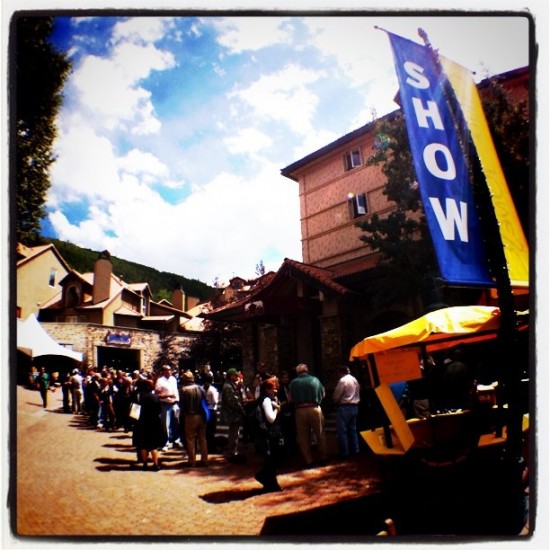 The first film I screened was my most anticipated film of the festival – Alexander Payne's The Descendants. Payne's 2004 academy award-winning film Sideways established him to the masses, but for me it was his 1999 adaptation of Election starring Reese Witherspoon and Matthew Broderrick. It is still one of my favorite films of all time — if you havent seen it, please do me a favor and check it out. Payne has been absent since winning the Oscar, directing the pilot of the HBO series Hung, contributing a short film to the feature collaboration Paris, Je T'Aime, and partly writing the 2007 Adam Sandler comedy I Now Pronounce You Chuck & Larry (a writing credit which I, like many, still find baffling).
Due to the amount of graphics and images included, we had to split this post over two pages. Click the link above to continue the second page of the Telluride blog.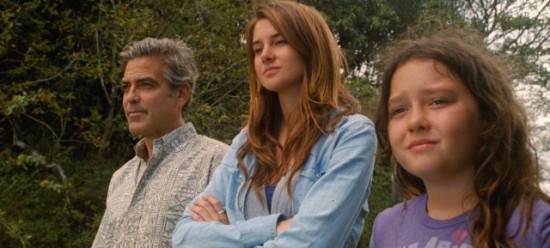 Payne's films About Schmidt and Sideways were both invited to Telluride, although other commitments prevented them from screening at the festival. Payne finally came to Telluride a couple years back as a guest director of the festival, and returned this year to premiere his latest. Payne told the audience before the film, "It's funny how long it can sometimes take to realize your destiny, to be a part of this festival."
I remember once hearing that Cameron Crowe began Jerry Maguire with the idea that it would start where most films end. The title character has this life changing epiphany that should make his business and personal lives much better. Of course, in the movie his colleagues see his manifesto as a concern and soon after part ways.
The Descendants begins in a simular way. Hawaiian land baron Matt King (played by George Clooney) has been distant from his wife and kids, and it takes a boating accident for him to reevaluate the relationships in his life. He is forced to become the father he never was while his wife Elizabeth is in a coma, on life support. In other movies, this would be the ending. The wife would miraculously wake-up from her deep sleep and the family would live happily ever after. But The Descendants is not that movie, and this is only where the movie begins.
I won't get into details because I feel this story is a journey you must experience for yourself. Nothing is what it seems, and King drags his two daughters from Oahu to Kauai to confront the young real estate broker who he believes might have been having an affair with Elizabeth before her accident. At the same time, King is the head of a family trust who must decide what they must do with Hawaiian land they have owned for centuries. The two storylines collide in ways you might not expect.
The Descendants is a brilliant film about the catharsis in the face of the death of a loved one, and the realization that you might not have known everything about that person. It is an exploration to reconnect with distant family members (be it King's rebellious daughters or his ancestors from hundreds of years ago). This adaptation is Payne's attempt at telling the age old hero's journey story, in a more subtle and contemporary dramedy. The film will drive you to tears, and have you laughing seconds later. If you've ever gone through the pain of having a loved one in the hospital, on the edge of death, you will connect with the themes of this story.
George Clooney gives a near career-best performance. The Secret Life of the American Teenager star Shailene Woodley is perfect as the rebellious daughter who comes face to face with responsibility.  Matthew Lillard is almost unrecognizable (in a good way) and surprises with a dramatic turn. And Rob Huebel brings laughs to some tense situations.
The film is beautifully scored using Hawaiian music, and while the movie is set in Hawaii, we get a much different view of this "island paradise" than we're used to seeing on screen. The screenplay is based on the novel by Kaui Hart Hemmings, adapted for the screen by Payne, Nat Faxon and Jim Rash). The lines of clever dialogue have been echoing through my skull in the hours since seeing the film. I can't wait to revisit the movie again when it is released later this year. I'm so glad Payne has returned, and hopefully it won't take 8 more years to see his next movie.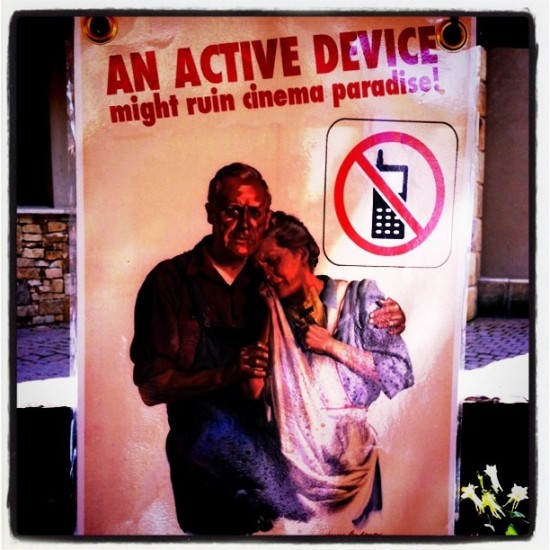 The second film I screened at the fest is a film which was a hit at the Cannes Film Festival earlier this year — The Artist.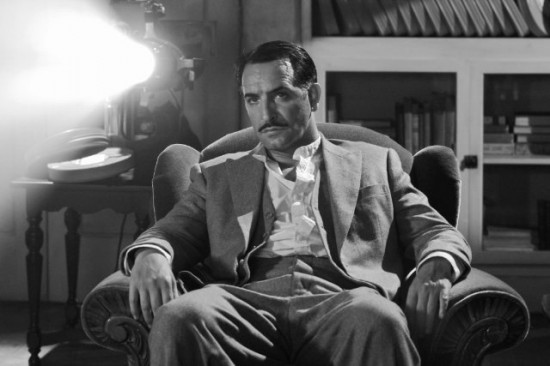 The movie is shot and presented in black and white full frame, with a silent movie soundtrack. The story begins in 1927 Hollywood, following a silent movie star George Valentin who falls for a young up-and-coming starlet Peppy Miller during the arrival of talking pictures.
Cinephiles will love this movie as it is a fantastic homage to the films and Hollywoodland-era. I was skeptical going in, unable to reason that the black and white silent presentation could be nothing more than a gimmick. I was wrong. The style in which this story was filmed perfectly fits the story, and allows for situations that you couldn't have otherwise. More-so, The Artist is an experience, and a film that must be experienced on the big screen.
I can imagine it might be a tough sell to convince your friends (or girlfriend/boyfriend) to see this film when it is released, and I hope the movie will be able to overcome. It is very likely this film will be nominated for art, costume, set/production design come award season. The film beautifully captures a bygone era of cinema, filmmaking and the rise of movie stardom.