'Tinker Tailor Soldier Spy:' New Clip & Posters And Enthusiastic Early Buzz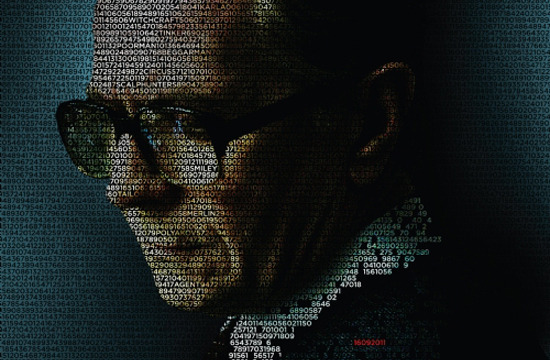 One of the most anticipated films of the Venice Film Festival was Tomas Alfredson's Tinker Tailor Soldier Spy, which is a new take on John le Carré's 1974 cold-war thriller novel. The film remakes the well-loved 1979 BBC version starring Alec Guinness as retired MI6 agent George Smiley, called back to action to uncover a mole infesting the agency, aka 'the Circus.' This version features  Gary Oldman as Smiley, with supporting players Colin Firth, Tom Hardy, Mark Strong, Benedict Cumberbatch, Ciaran Hinds, Mark Strong, Svetlana Khodchenko, Toby Jones, John Hurt, Stephen Graham and Kathy Burke.
The first reviews of the film came out of Venice over the weekend and they position the film as one that fulfills most of the hopes we've developed based upon the material and cast. Notes from a handful of reviews follow after the break, along with four artful posters and one clip from the film.
First up, for those who just want the new art, here is a quartet of minimalist posters designed by Paul Smith and presented by Empire. Those who live in the UK will be able to purchase these for £100 (I'm not sure if that's £100 per print, or for the set) when they go on sale September 13 in Paul Smith shops. Arguably the first poster in the gallery contains slight spoilers for those who really don't want to know anything going in.
As for the reviews, Matt Mueller praised Tom Hardy and Benedict Cumberbatch in his review for Anne Thompson, also saying,
Alfredson's approach to Le Carre's tale is diligent, honourable, astute, a carefully executed whodunit that captures the stark drabness of early '70s Cold War Britain (the hair, suits and skin pallor all marvellously dreary), contains a clutch of nail-biting sequences and features a razor-sharp turn from Oldman as the doleful spy brought in from the cold to unmask whichever one of his former colleagues is leaking secrets to the Russians.
Variety opens with a raving summary,
An inventive, meaty distillation of Le Carre's 1974 novel, pic turns hero George Smiley's hunt for a mole within Blighty's MI6 into an incisive examination of Cold War ethics, rich in both contempo resonance and elegiac melancholy,
then briskly notes the fact that there are big differences between this film and the novel and BBC version:
Scripted with surgical economy by Peter Straughan ("The Men Who Stare at Goats") and his late wife and sometime collaborator, Bridget O'Connor ("Mrs. Ratcliffe's Revolution," "Sixty Six") to fit a swiftly flowing 127 minutes, the plot reshuffles some of the novel's events, changes a few locales and invents a few scenes, but the essentials are all there.
Movieline doesn't seem to think that script presented any issues, especially as performed by "the uniformly terrific ensemble cast,"
The picture overall is notable less for its complex plot than for the emotional context of each of its nested backstories-within-backstories. Alfredson (Let the Right One In) allows each character to emerge gradually but distinctly, as if out of fog, into a fully formed human being with certain motivations and heartbreaks.
The Playlist offers an overt rave, noting that "on first viewing at least, incredibly rich and perfectly constructed, sitting with "The Conversation" and "The Ipcress File" in the very upper reaches of the genre."
Guy Lodge at In Contention is a bit more reserved, though the three-and-a-half star review is certainly no pan:
Some le Carré loyalists may mourn the unavoidable curtailment of certain character arcs, and even if there's a slight air of methodical parsimony to the way scenes and lines have been dished out among the men below Oldman, certain faces in the film's impeccable ensemble do get short-changed. (For the audience, this is a pretty luxurious concern to have: better to have an actor as economically vivid as Ciarán Hinds than a dull one in a truncated role.) Still, There are multiple momentary pleasures to be had across this spread of Britain's finest...
If that's not enough to whet your appetite for the film, here's the clip, also via Empire. I haven't watched it — I'd much rather see it in the context of the film — but for those who just have to see more right now it could be a good teaser. Empire does warn this clip contains mild spoilers, so approach with that in mind.
The man he knew as "Control" is dead, and the young Turks who forced him out now run the Circus. But George Smiley isn't quite ready for retirement-especially when a pretty, would-be defector surfaces with a shocking accusation: a Soviet mole has penetrated the highest level of British Intelligence. Relying only on his wits and a small, loyal cadre, Smiley traces the breach back to Karla-his Moscow Centre nemesis-and sets a trap to catch the traitor.
Tinker, Tailor, Soldier, Spy hits the UK on September 16 but the US release has been pushed from  November 18 to December 9, the better to give the film an award-season push.