Casting Bits: Ed Helms In 'Le Mac' Remake; Paul Dano In 'Night Moves;' Steve Coogan In 'The Catastrophist'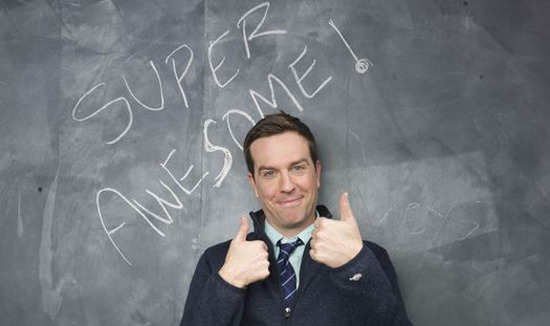 The long Labor Day holiday weekend is upon us, and between that and the Venice and Telluride film festivals, it seems like a lot of Hollywood has shut down in anticipation of the last relaxing days of summer. But we've got a few new casting bits to throw your way regardless. After the break,
Ed Helms will remake a French pimp comedy,
Paul Dano is among the cast additions to Kelly Reichardt's new film Night Moves,
The unlikely duo of Stephen Dorff and Steve Coogan are in an adaptation of the novel The Catastrophist,
and found footage film Evidence gets new players.
First up, Ed Helms is going to produce and star in a remake of the 2010 French film Le Mac, which "follows a mild-mannered banker forced to masquerade as a notorious gangster and pimp." Johnny Rosenthal is writing (he's also a writer on Bad Santa 2) and Media Rights Capital is financing with Ben Stiller's company producing as well. No director is set at this point. The French trailer for the original is below, and even without English dialogue you can probably see why Ed Helms seems like an appropriate choice for the remake. [Variety]
I talked the other day about Night Moves, the film that Meek's Cutoff director Kelly Reichardt is prepping with Peter Sarsgaard set to appear. Now Paul Dano, Bruce Greenwood and Zoe Kazan are set for roles. Dano and Sarsgaard will play two of an environmentalist trio plotting to blow up a dam. Rooney Mara has been offered the third lead role, but scheduling might prevent that from happening. Quite a nice cast that Reichardt has set up so far; the critical attention thrown at Meek's Cutoff seems to be paying big dividends when recruiting actors. [The Playlist]
Next up: Nick Broomfield, who has become a director who makes some dodgy documentaries (Kurt & Courtney, Sarah Palin: You Betcha!) and the occasional good feature (Battle for Haditha, Ghosts) is prepping a film that will hopefully be one of the latter. The Catastrophist will adapt Ronan Bennett's novel, "a love story set against Belgian Congo's decolonization in the 1960s."
Steve Coogan, Stephen Dorff and Canadian rapper K'naan are the lead cast at this point — the film still needs a female lead — and the film is set to sell rights at TIFF next week, and shoot soon in a Tanzanian mining town. Here's the book synopsis:
The Catastrophist is a haunting novel set in the politically charged landscape of the Belgian Congo just before independence. At its heart is the passion between novelist James Gillespie and the fiery idealistic journalist Inès, whom he follows to Africa as their affair begins to fray. They are as unlike as lovers can be: He is willfully apolitical and desperate for her love, while she is obsessed with the unfolding drama, caught up in history, hero worship, and soon, a new passion. In a country that will self-destruct upon giving birth to itself, Gillespie is plunged into violence and betrayal, and moved by love to a final act of nobility.
[Variety]
Finally, in case Apollo 18 hasn't turned you off the whole 'found footage' conceit, there is Evidence, which has roped in new cast members. Nolan Gerard Funk was already on board, and now the film has Dale Dickey (Winter's Bone), Caitlin Stasey, Torrey DeVitto (Pretty Little Liars), Albert Kuo and Harry Lennix. Not a bad lineup, all things considered.
The story has two detectives trying to figure out the truth behind a desert massacre using primarily the electronic devices (phones, cameras, etc) on the victims. Olatunde Osunsanmi (The Fourth Kind) is set to direct. [STYD]