'Still Screaming: The Ultimate Scary Movie Retrospective' Review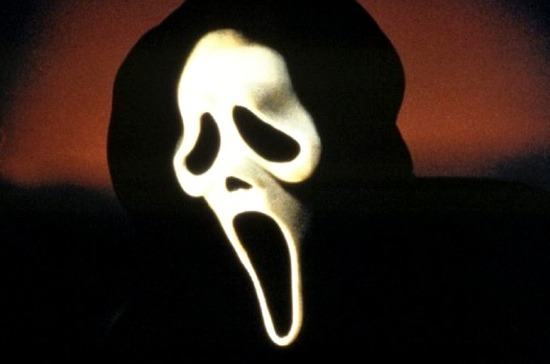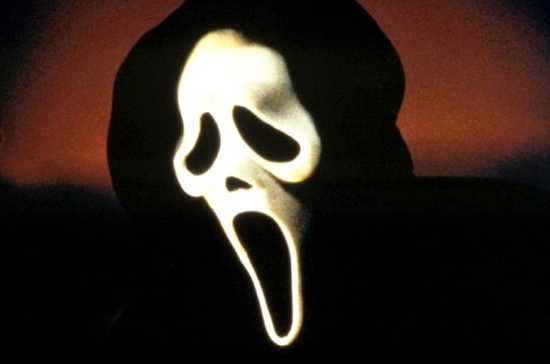 We may receive a commission on purchases made from links.
Most Scream fans would admit Scream 4 was a disappointment. It had its moments, the seeds of some great ideas, but it didn't come close to living up to the promise of the 1997 original. Thankfully, fans can now look back fondly at the first three films in the series with Still Screaming: The Ultimate Scary Movie Retrospective, a new documentary by Ryan Turek, the managing editor of ShockTillYouDrop.com.
It's your basic, talking-head documentary, not unlike what you'd expect to find as an extra on any Blu-ray worth its retail price. But, unlike a studio produced piece, Still Screaming contains some real honesty about what the franchise did right and what it did wrong while providing a slew of new information. The film falls short of being truly "ultimate" due to some noticeable interviewee absences and a few other odd moments, but the core of the film will delight not only Scream fans, but horror fans as well.
Still Screaming will be available as part of the new Scream Five-Film Set that comes out on Blu-ray September 6. After the jump, read the rest of the review, watch a clip and more
Running a little over 90 minutes, Still Screaming gives each of the first three Scream films a hefty amount of screen time combining interviews with still images, behind the scenes footage and clips from the movies. Making the first film look good is pretty easy because it is good. It changed the horror genre as we knew it, but the story behind its inception and casting also remains compelling. Things get even more interesting, though, as Turek delves into the sequels. Here's where you get some real insight into how things fell apart but still remained financially successful. Script problems are mostly to blame but, in the telling, you get some brand new pieces of Scream trivia that you probably never would have found out about otherwise. Those kinds of diamonds in the rough are all over the film and make Still Screaming worth a watch no matter what.
Unfortunately, while Turek and his crew spoke to almost everyone important in developing the Scream movies, some glaring absences hold the film back. Kevin Williamson, the writer of the first movie and pseudo brainchild behind the next three sequels, is the most noticeable absence. Bob Weinstein, Courtney Cox, Drew Barrymore and Skeet Ulrich are also glaring omissions. I'm one million percent sure these omissions aren't due to a lack of effort on Turek's part. But when you hear Neve Campbell, David Arquette, Wes Craven and even Ehren Kruger talk about those people, you'll likely wish you could have heard their story as well. Plus, Still Screaming was shot before the release of Scream 4 and while it gets mentioned, watching this film after having seen that one makes it feel a little dated, even though it's a retrospective.
Still, the film attempts to distinguish itself from being a standard documentary with two small experiments. One doesn't quite work; the other does. The first is a narrative element at the opening that tries to pay homage to the series. Clever at first, it goes on too long and doesn't quite fit, though props have to be given for doing what Scream 4 did before Scream 4 was released.
The other, more successful idea is a series of mini-vignettes called Quick Cuts that are peppered throughout the film. These tell stories that were too good to leave out of the movie, but didn't fit in the flow of the story. Initially they're jarring, but eventually they became one of my favorite things about the movie. It's a good demonstration of the fact that Still Screaming is never at a loss to provide its viewer with fun and interesting information.
That ability to provide new perspective on the series is why the film, minor gripes aside, ends up as a satisfying effort. The content that is here far outweighs the absent Scream icons and less than successful embellishments. Fans of Scream, and horror in general, will revel in Still Screaming. It's a great side dish to an iconic series of films.
/Film Review: 7 out of 10
There's only one way to see Still Screaming as it isn't available as a standalone disc: purchase the brand new Scream Blu-ray box set that'll be released on September 6. The set is officially called the Scream Five-Film Set because it includes the first three movies, Still Screaming and an A&E documentary. Amazon currently has it for only $19.99. As for Scream 4, it won't be released until October 4.
Head to ShockTillYouDrop to read about an upcoming signing of the film in the Los Angeles area and here's a clip from Still Screaming, discussing some behind the scenes shenanigans during the filming of Scream 3.