WonderCon Moves To Anaheim For 2012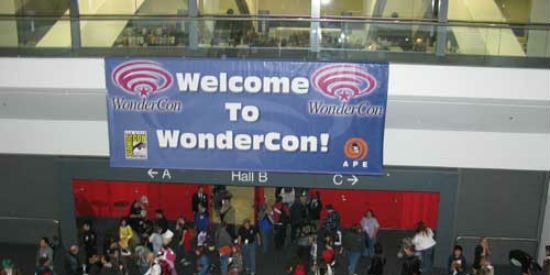 Southern California residents are ridiculously spoiled. Forget about the virtually perfect weather every single day, in terms of massive pop culture gatherings alone, there's an embarrassment of riches. And next year it just gets bigger.
We already have San Diego Comic-Con, the granddaddy of them all, the kind of convention so massive it makes every other one pale in comparison. We also have E3, one of the most important video game conventions in the world. Now we also have the D23 Expo, Disney's very own fan convention, which just completed its second year.
And next year, just to add insult to injury, Southern California is stealing a comic book convention from our friends in the Bay Area. WonderCon, long a staple of the San Francisco area, is moving to Anaheim on March 16-18, 2012. Read why after the jump.
According to The Hollywood Reporter, WonderCon's relocation has long been rumored because the Moscone Center in San Francisco is undergoing renovations and won't be ready in time. And while Los Angeles was looked at, among other places, eventually they settled on Anaheim.
In recent years, WonderCon has grown in leaps and bounds. Earlier this year almost 50,000 visitors attended the event and some very exciting news came out of it. Warner Bros. chose there premiere our best look, at the time, at Green Lantern and Universal did the same thing with Cowboys and Aliens.
Having just been to the Anaheim Convention Center two weeks ago, I'll say it's a pretty solid venue that Disney under utilized last month. Though, it'll be interesting to see how having a more general comic convention will change the area which is largely dominated by Disneyland.
Are you an old school WonderCon goer? Is this upsetting? The plan seems to be just for next year, do you believe it?