'Scarface' Outtakes: "Say Hello To My Little Friend"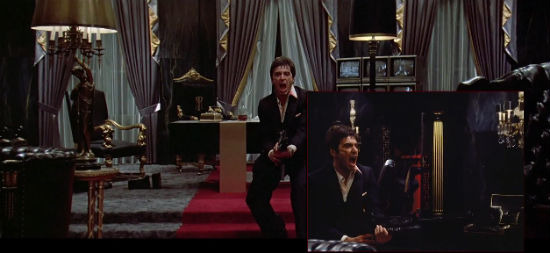 "Say 'Hello' to my little friend!" It's the most iconic line in Brian De Palma's 1983 film Scarface. Immigrant turned millionaire drug dealer Tony Montana (Al Pacino) is feeling the heat as his house is being invaded and, in a moment of genius, picks up a huge ass machine gun with a grenade launcher on it and kills a bunch of bad guys with a single shot.
On the new Scarface Blu-ray hitting stores next week, one of the features is a series of unused takes of Pacino delivering that classic piece of verbal gold. But you don't have to wait until September 6, you can watch it right now.
Thanks to Movieline for the heads up.
Out of the takes we see, I think can all agree De Palma made the right choice.