'The Wolverine' Gets A Rewrite From 'Jack The Giant Killer' And 'Total Recall' Scribe Mark Bomback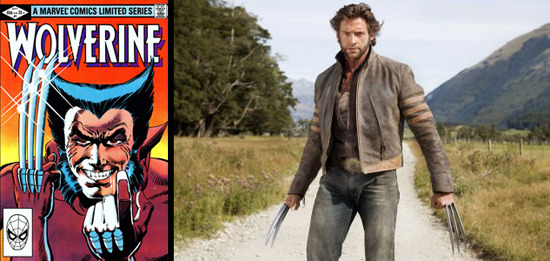 You know what they say about idle hands: they screw up perfectly good scripts. Let's hope that's not the case for The Wolverine, which James Mangold will direct next year. The existing draft was written by Christopher McQuarrie and is said to be quite good. But now, as the film is delayed until a 2012 shoot, Total Recall remake and Jack the Giant Killer writer Mark Bomback has been brought on to rewrite. He also wrote Live Free or Die Hard, so...
Along with that hire, we've got a few details, as Variety says the cast will be all Japanese and Japanese-American actors except for Hugh Jackman and "a newly-expanded character named Viper, who's the Caucasian secretary for Japan's Minister of Justice." (Here's a wiki entry on Viper.)
The cast news should please fans greatly, and mollify anyone concerned about the fact that Fox has decided to shoot a lot of the film in Vancouver rather than lensing it all in Japan. (Some of it will still shoot in Japan.)
We already knew the script was based on the early '80s Wolverine comics miniseries by Chris Claremont and Frank Miller, but the trade offers this synopsis: "Story will find Wolverine suffering from amnesia and searching for answers about his past in the Japanese criminal underworld where he finds both love and tragedy." Let's hope this rewrite is for the better, or at least a lateral move at the very worst.