Watch 3 Episodes Of Morgan Spurlock's New Series 'A Day In The Life' Featuring Richard Branson, Will.i.am And Russell Peters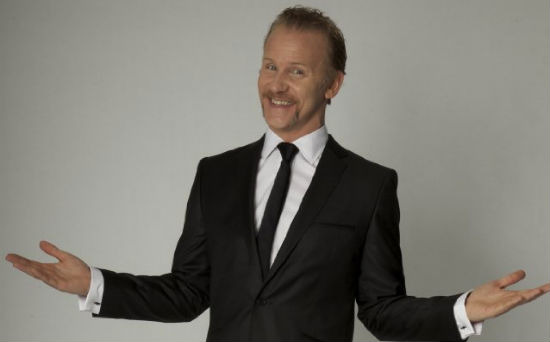 Morgan Spurlock has never been one to take a break. You'd think after releasing the awesome Pom Wonderful Presents The Greatest Movie Ever Sold (now available in your home) he might take some time off. But no. He's got Comic Con Episode IV: A Fan's Hope premiering at Toronto later this month, the TV show 50 Documentaries To See Before You Die on Current TV as well as the Hulu sponsored A Day in the Life where he spends a day with famous people giving us a glimpse into their lives. You might have heard about this one when he was shooting with Mr. Brainwash but now, after the jump, you can watch the first three episodes of the show which follow billionaire Richard Branson, musician Will.i.am and comedian Russell Peters.
All of these episodes are available on Hulu and should continue to go up there each and every Wednesday
Episode 1: Richard Branson
Episode 2: Russell Peters
Episode 3: Will.i.Am
What do you think of the show?