Casting Bits: 'Attack The Block' Star In HBO's 'Da Brick', Rachel Boston In 'It's A Disaster', Harry Lloyd In 'Closer To The Moon'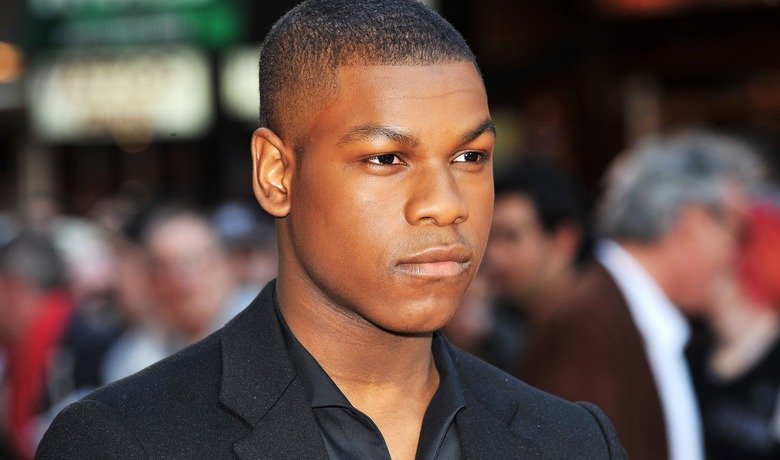 If you happened to catch a screening of Attack the Block this summer, you probably walked away thinking the same thing we did: this John Boyega kid is going to be a huge star. Well, Boyega's now landed his first part since Attack the Block opened, and it sounds like a great one. He'll play the lead, Donnie, in HBO's series Da Brick, a fictionalized telling of the earliest days of Mike Tyson's boxing career. Spike Lee is set to direct the pilot episode from a script by John Ridley (Three Kings), and will also executive produce along with Tyson, Ridley, Jim Lefkowitz, and Entourage creator Doug Ellin.
Da Brick centers around a young man in modern-day Newark, NJ who gets released from juvenile detention on his 18th birthday. The series will aim to deal with larger issues like "what it means to be a young, black man in supposedly post-racial America" and "what it means to be a man both for himself, and to those around him." As long as the British Boyega can pull off a convincing Jersey accent, this seems like pitch-perfect casting. [Deadline]
After the jump, In Plain Sight's Rachel Boston faces a possible apocalypse with Julia Stiles and America Ferrera, and Harry Lloyd, a.k.a. Viserys Targaryen, joins Vera Farmiga and Mark Strong in Closer to the Moon.
In addition to Game of Thrones, Lloyd's other recent projects have included Cary Fukunaga's Jane Eyre and the upcoming Margaret Thatcher biopic The Iron Lady. Nae Caranfil is directing Closer to the Moon, which is scheduled to start shooting in Bucharest this fall. [Deadline]
In Plain Sight actress Rachel Boston will join Julia Stiles and America Ferrera in It's a Disaster, an indie comedy by writer-director Todd Berger. The plot follows four couples who gather at a house for Sunday brunch, only to find they're trapped inside together while the world outside falls apart. Berger will also co-star in the film, along with his The Vacationeers comedy troupe mates Kevin M. Brennan, Jeff Grace, and Blaise Miller. Boston's role is that of Lexi Kivel, a "whip-smart wildcard." [The Hollywood Reporter]
Discuss: Exactly how tired do you think Harry Lloyd is of hearing Dumb & Dumber jokes about his name by this point?