'Moneyball' UK Trailer – Brad Pitt And Jonah Hill Change Baseball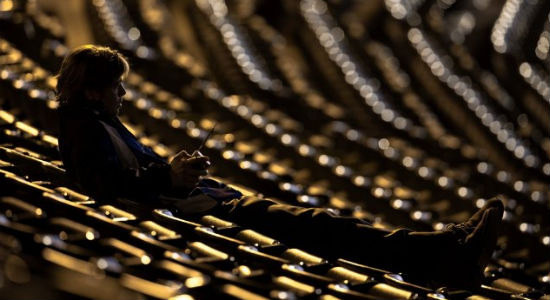 When I read Michael Lewis' book Moneyball back in 2003, the idea that a movie could be made never crossed my mind. The reality of the situation – A's general manager Billy Beane changing the game of baseball – was being played out in reality. Players like Nick Swisher and Kevin Youkilis, whom the book was about, were playing for real and that was proof enough for me.
But now, the changes in strategy that Beane and his team implemented are proven practice and it seems right to go back to where it all began. Moneyball, starring Brad Pitt, Jonah Hill and Philip Seymour Hoffman, opens September 23 and the more I see from it – this new UK trailer for example – makes me realize, even though it wasn't my first instinct, this was born to be a movie. Check it out after the jump.
Thanks to Collider for the heads up to this MSN link.
Now, I've obviously been excited for this film for a while and this trailer only solidifies that feeling but watching it today, one thought kept popping into my mind. This will be one of the last times we see a fat Jonah Hill.
Hill hit the stage at the MTV Video Music Awards this weekend looking like he'd been sliced in half. Not only had he lost weight, he's lost a lot of weight and put on muscle. It was like looking at a new person. We'd all heard he was getting in shape for 21 Jump Street but we didn't know the shape was circle to rectangle. With Moneyball and The Sitter, Hill is putting to bed the first chapter in his career and it'll be very interesting to see if his new look changes the kind of roles he get offered. No more fat, funny guy roles for Hill.
Besides that, though, Moneyball should be fantastic. We'll find out when it plays Toronto in a few weeks then hits screens everywhere.