John Moore, Director Of 'Max Payne,' To Direct 'Die Hard 5'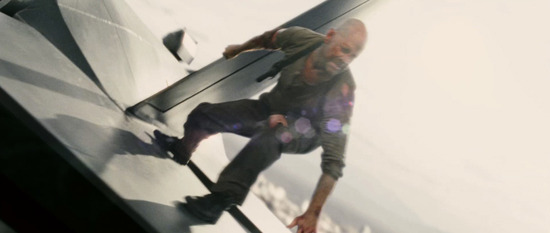 The fourth sequel to Die Hard — a movie I'm not convinced that anyone really wants to see — has gone through a few permutations, as Die Hard sequels tend to do. The last director was Noam Murro, who dropped out earlier this year when he was hired to direct 300: Battle of Artemisia. When he bailed, Max Payne director John Moore was quickly mentioned as a possibility, even as further shortlist options were said to include Joe Cornish, Justin Lin and Nicolas Winding Refn. Reportedly, Gary Fleder, Paul McGuigan and Mikael Hafstrom were also approached.
John Moore has made basically his entire feature career at Fox with films including Behind Enemy Lines, Flight of the Phoenix, The Omen and Max Payne. Now we've got confirmation that he'll work with Tom Rothman once again to bring John McClane back to the big screen in Die Hard 5.
Deadline has the news, saying that part of this decision had to do with Bruce Willis, who is a powerful guy when it comes to choosing his directors. (Especially for franchise films that are sold essentially on his name.) So why did he settle on John Moore? I have zero idea. I can only imagine that no one else wanted to make it.
We don't know much about the plot of this film, but we do know that the Skip Woods script is designed to help McLane take the franchise to a global level, as each Die Hard film has steadily widened the series scope. Reportedly the plot of DH5 sees McClane and his son (no Mary Elizabeth Winstead this time) "drawn into a conflict with local forces" in Russia. And Deadline does say the plan is to shoot this film in Russia before Willis makes RED 2. Maybe McClane will ride there on the wing of a jet.
And while we're on the subject of sequels to Bruce Willis action movies, Deadline says that Willis and Summit are also on the hunt for someone to direct that sequel to last year's geriatric actioner. ('Geriactioner'?) Breck Eisner is the only name mentioned, but he may not be the final choice.
So, Die Hard 5: is this a movie you want to see, especially with the guy who made Max Payne (blech) directing? You can tell what my stance is, but I'm genuinely curious, since I know the fourth film has fans.