Watch Marvel's 'The Road To The Avengers'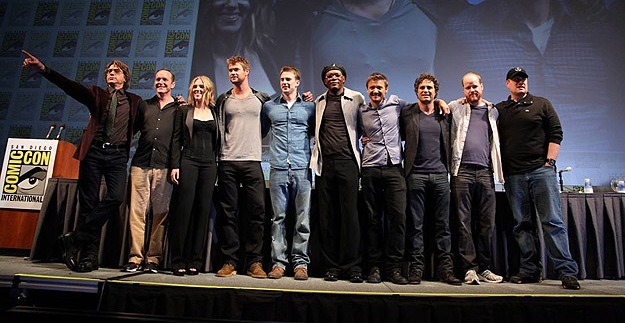 Have all the posters, set photos, videos, interviews, rumors and teaser trailers not gotten you properly excited for The Avengers? No? Then this special feature that'll be on the Thor Blu-ray come September 13 called The Road to The Avengers should do the trick. This isn't the stuff Marvel showed at the D23 Expo so there's no new footage, but it serves the same purpose: To get you psyched for May 4, 2012. It does so by blending the unveiling at Comic-Con 2010 (above) with interviews, footage from the previous films and even some comic books thrown in. Prepare to get goosebumps.
Thanks to Movies.com for finding this video.
Pretty bad ass, no?