Casting Bits: Olivia Munn In 'Magic Mike;' DeRay Davis In 'G.I. Joe 2;' Alan Dale In 'The Girl With The Dragon Tattoo'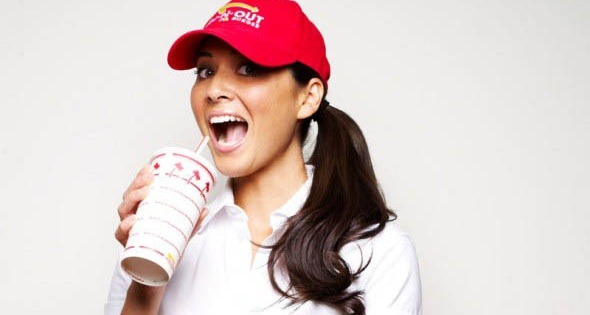 It's the 'late additions' edition of casting bits today, as we've got news on three actors who are all either being revealed as part of three different films late in the game, or are actually coming on well after everyone else. After the break, we've got:
Olivia Munn joins Steven Soderbergh's male stripper movie Magic Mike,
comedian DeRay Davis is in the G.I. Joe sequel,
and character actor Alan Dale takes a role in The Girl With the Dragon Tattoo at the very last minute.
The male beefcake cast of Steven Soderbergh's Magic Mike, a film based on the days Channing Tatum spent as a male exotic dancer, has a couple of actresses, Riley Keough and Cody Horn, sprinkled in amongst the dudes. Now Olivia Munn is in talks to play Amber, Channing Tatum's love interest. Can't say that thrills me, but in Soderbergh I (mostly) trust. The film takes place in a club called Xquisite, which is run by Matthew McConaughey and features Channing Tatum and his protege Alex Pettyfer as dancers. Also in the cast are Matt Bomer, and Joe Manganiello. [Deadline]
Next up, frequent news-tweeter Dwayne 'The Rock' Johnson has announced that DeRay Davis, recently seen in Jumping the Broom, has joined the cast of G.I. Joe 2: Retaliation. We don't know the role he's playing, but the Rock's tweet read: "On set now. We're all waiting for ONE actor: @DeRayDavis. Very late. Time to get ya ass whupped son.."
Director Jon M. Chu has already secured Dwayne Johnson (obviously) as Roadblock, Ray Stevenson as Firefly, RZA as Blind Master, and Adrianne Palicki as Lady Jaye, with Channing Tatum, Ray Park, and Byung Hun-lee returning from the first film. Bruce Willis plays 'original Joe' General Joe Colton. The film is scheduled for June 29, 2012.
Finally, Alan Dale, the recognizable New Zealand character actor who played Charles Widmore in Lost and is on screens now in Don't Be Afraid of the Dark, is a very late addition to David Fincher's version of The Girl With the Dragon Tattoo. The film is just about wrapped, but Dale will step in as "a career detective on the verge of retirement." Is he replacing someone who couldn't take the part as originally intended? Very possibly.
The film probably needs no introduction after its attention-getting teaser trailer, but in case you need the reminder, Rooney Mara, Daniel Craig, Robin Wright and Christopher Plummer star in the remake of the Swedish film that was based on Stieg Larsson's novel. [Variety]
Chu has lined up
Dwayne Johnson
as Roadblock,
Ray Stevenson
as Firefly,
RZA
as Blind Master, and
Adrianne Palicki
as Lady Jaye, with
Channing Tatum
,
Ray Park
, and
Byung Hun-lee
returning from the first film. Oh, and there's that little detail of
Bruce Willis
looking likely
to play 'original Joe' General Joe Colton.