Title And Details Revealed For Coen Brothers' '60s Folk Film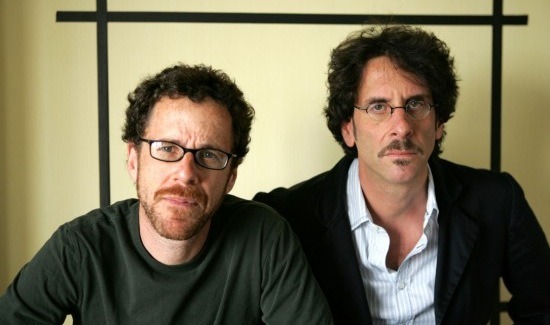 Like so many film geeks, I'm an ardent admirer of the Coen Brothers (obviously), so I'm thrilled to reveal that a couple of interesting new tidbits have dropped about their next feature. Earlier this summer, the Coens revealed that their next movie would be based on the '60s folk scene in New York's Greenwich Village, and apparently that project is starting to come together. A recent announcement that StudioCanal would be co-financing and handling international sales for the film revealed the title, as well as slightly more detail about the plot. Read more after the jump.
In an earlier story, we wrote that the Coen brothers' next film would be partially based on the posthumous memoir The Mayor of MacDougal Street by folk singer Dave van Ronk, a central figure in New York-based folk revival of the 1960s. While Inside Llewyn Davis is clearly not a straightforward biopic, the character and setting sounds similar enough that I'm thinking Llewyn Davis might be fictionalized version inspired by the real-life artist.
We also reported then that the new movie would feature mostly live music from a single instrument, and that the script would use naturalistic dialogue to create the feeling of being right there in the world. The brothers compared it to Margot at the Wedding since they were speaking with Noah Baumbach at the time, but based on that description the director that really comes to mind for me is Robert Altman. Which, yes. A Coen brothers-directed, New York-set period piece with live music and touches of Altman? I can't wait to see how that turns out.