Exclusive Extended Scene From 'X-Men First Class' Features More Of Shaw's Plan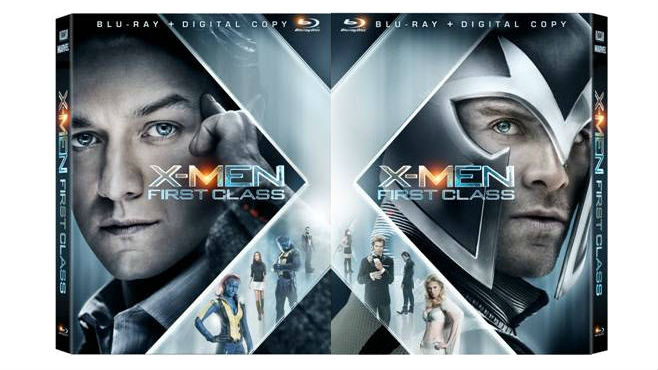 NOTE: Because we experienced some issues with our previous exclusive clip, Fox has asked that we remove that one and replace it with this one. Our apologies for any confusion this might have caused.
One of the biggest surprises of the summer was Matthew Vaughn's X-Men: First Class. A film that was rumored to be rushed and have all kind of production issues turned out to be the best X-Men film since Bryan Singer was behind the camera. The cast, including star making performances from James McAvoy and Michael Fassbender, was stellar, the action was top notch, the writing was sharp and at the end, almost everyone was left hoping to see where this period reboot of the X-Men franchise would go next.
While we still don't know the answer to that question, you can soon dive headfirst into X-Men: First Class on Blu-ray. It'll be released September 9 and has a ton of special features including several deleted and extended scenes. Slashfilm is proud to exclusively debut one of these scenes after the jump. It shows a bit more of what Sebastian Shaw (Kevin Bacon) has planned for the world as Charles Xavier (McAvoy) looking into the mind of Emma Frost (January Jones).
Here's our (new) exclusive extended clip from the X-Men First Class Blu-ray. Feel free to crank that baby up to 720p HD.
If you'd like to see more from the Blu-ray before it's released on September 9, we've posted some other deleted scenes and behind the scenes looks at the film in recent Superhero Bits including Jennifer Lawrence putting on makeup naked and Michael Fassbender in drag. Yeah, it's that kind of Blu-ray.
Is this a disc you're going to be picking up? Do you understand why Matthew Vaughn nipped and tucked around in this scene? And what are your expectations for a possible sequel?