'Hangtown,' A Western Pitch From 'Battlestar Galactica' Producer Ron Moore, Bought By ABC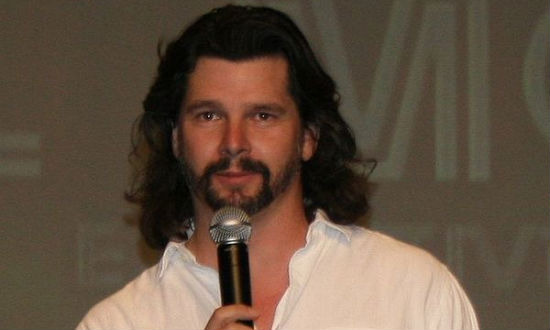 Ever since Ron Moore chose to end his successful reboot of Battlestar Galactica he's been doing his best to get another series on television. He had ocean and magic shows, The McCulloch and 17th Precinct, set up at NBC and a remake of Wild Wild West in development at CBS. Unfortunately, it doesn't look like any of them are going to make it to network. Deadline is reporting that, unfazed, Moore has just sold a western pitch called Hangtown to ABC. It's the latest show in the Western genre – a genre that hasn't fared too well on the big screen in recent years – to gain traction on the small screen. Read what it's about and more after the jump.
Deadline broke the news of this deal and describe the show as follows:
Described as a Western with a procedural overlay, Hangtown is set in the early 1900s in a frontier town that's begun rapidly expanding with the coming of the railroad. It centers on three characters: the Marshal, a Matt Dillon/Clint Eastwood type who prefers to solve crimes by his instinct; a young  doctor from the East Coast who is interested in using the new field of forensics to solve crimes; and a young woman writer who is trying to sell dime novels to the publishing houses in New York about crime in the Wild West. Every week the instincts of the Marshal, the science of the doctor, and the young woman's drive to tell a rousing good yarn to her editors combine to solve crimes in a wide-open, lawless town.
So it's sort of CSI meets Bonanza or something like that. Seems that it could work.
Despite last year's hit Coen Brothers movie True Grit, the Western genre has been a tough sell to mainstream movie audiences in recent years. Even when a new spin is put on it – say in Rango or Cowboys & Aliens – it's rarely a runaway hit. However, with TV shows like AMC's Hell on Wheels set to premiere soon and at least three other westerns in various stages of TV development over the past two years, not including Hangtown, maybe the west will be won at home and not in the theater.