Anyone Want To See A Ti West Werewolf Movie?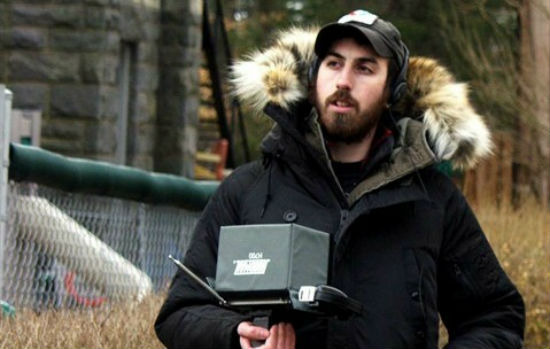 History has given us some classic werewolf movies, like An American Werewolf In London, and some really crappy ones, like The Wolfman remake. However we haven't seen a really great werewolf movie, depending on how you feel about films like Ginger Snaps and Dog Soldiers, in sometime. Filmmaker Ti West has a script that could potentially change that but, we who knows when, or if, we'll ever get to see it. The director of The House of the Devil, The Innkeepers and Cabin Fever 2 is trying to figure out what his next movie will be (besides The ABCs of Death) and while one sci-fi idea, called The Side Effects, is slowly gathering funding, he's also got a werewolf script ready to go. Read more after the jump.
Movies.com broke the news of this script which came from a UK screening of The Innkeepers, a very tense and deliberate little horror movie. West wouldn't reveal any plot details, just that he's halfway to getting the cash for The Side Effects but if that doesn't work out, he has this werewolf movie on deck too.
West's movies are unique in that he's obviously a fan of genre films but doesn't necessarily like to adhere to those genre stereotypes. Werewolves are a subject that's totally full of preconceived notions so it would be very interesting to see how West takes the old silver bullet, full moon tropes and spins them to his liking. Or maybe he just sticks with those tried and true rules and gives us a bad ass gore fest. It's anyone's guess.
Would you like to see a Ti West werewolf movie? What do you imagine it would be like?