'Miss Bala' Trailer: A Beauty Queen, A Drug Lord And A Massacre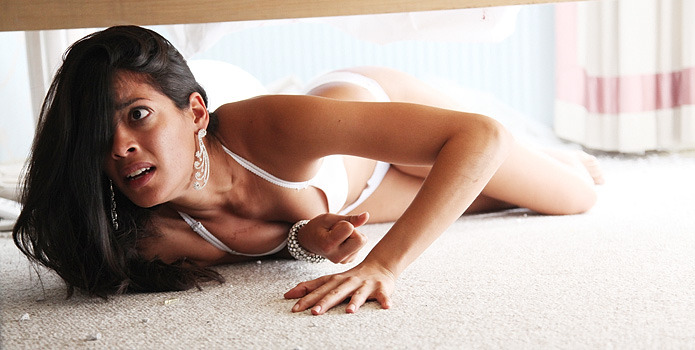 One film to do supremely well at Cannes this year that we haven't talked much about in the months since is Miss Bala. The Mexican film is about a beauty pageant contestant (Stephanie Sigman) who narrowly survives a massacre and is subsequently drawn into the drug-running Mexican underworld.
Reviews have pegged Miss Bala as a film that savagely depicts the drug wars that have ravaged parts of Mexico. At the same time, they praise the film's complex scripting and characterization, which don't reduce the participants to caricatures or simple outlines. It's a film I was already excited to see, and after looking at the excellent trailer below my interest has increased significantly.
This is Gerardo Naranjo's fifth feature, and it looks like it could be the one that really brings him to an international audience that goes beyond the bounds of the film festival faithful. The trailer for Miss Bala is also a great piece of work, as it communicates a clear idea of what the movie is without seeming to give too much away.
No release date is set for the US at this point, but Miss Bala will play at TIFF, so Toronto residents and visitors can possibly get a look at it there.
Gerardo Naranjo's latest feature, Miss Bala, explores the many extremes of modern Mexican society when the world of beauty pageants and the current drug war collide. Stunning Laura, the only witness to a night-club massacre by a group of narcos, realizes her goal of becoming Miss Baja California – although the gang's hand in the coronation makes it fall short of what she had dreamed it would be.