Casting Bits: Juliette Lewis In 'Blood Or Water;' Ted Levine In 'The Banshee Chapter;' Peter Sarsgaard In 'Night Moves'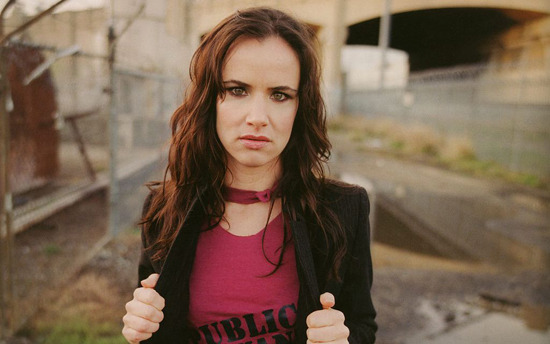 This is a serious little casting break that follows either movies with serious intent (there's one below about 'unwitting incest,' which I hope isn't a comedy) or serious filmmakers like Kelly Reichardt. So, after the break, you'll find:
Juliette Lewis stars in the 'unwitting incest' movie Blood or Water,
Ted Levin is in an indie inspired by secret CIA programs,
and Peter Sarsgaard is going to be in Kelly Reichardt's new film, Night Moves.
We don't have a lot of info about Blood or Water, which Justin Molotnikov will direct, but Juliette Lewis has just signed to play the lead role in the Danish/Scottish co-production. It will shoot in Spring 2012 in Scotland, with Stephen McCole, Greta Scacchi, Kate Dickie and Gary Lewis taking other roles. The director's first feature, Crying With Laughter, won best film in the Scottish BAFTAs in 2009. The basic plot description of Blood or Water is "A contemporary film noir about disconnected family and unwitting incest," so prepare yourself for something a bit grim and troubling. [Variety]
Zachary Quinto's production company, Before the Door Pictures, is following Margin Call with a film called The Banshee Chapter, and the company has announced the cast and story for the film. Ted Levine (Shutter Island, The Silence of the Lambs) and Katia Winter (Arena) will lead the cast, which also includes Michael McMillian.  Blair Erickson wrote and will make this his debut feature. The press release says:
THE BANSHEE CHAPTER centers on a young, female journalist (Winter) who follows the mysterious trail of a missing friend (McMillian) that had been experimenting with mind-altering chemicals developed in secret government drug tests. Levine plays the role of a rogue counter-culture novelist with a penchant for substance abuse and firearms who leads the journalist into the mystery of dangerous chemical research. A fast-paced blend of fact and fiction, the film is based on real documents, actual test subject testimony, and uncovered secrets about programs run by the CIA.
Peter Sarsgaard is going to star in a film called Night Moves (no relation to Arthur Penn's great '75 film with Gene Hackman), directed by Old Joy and Meek's Cutoff director Kelly Reichardt. He says,
It's about three people who want to blow up a dam. They are a kind of environmental terrorists. They are not thinking about killing anyone, [they] just [want to] change the world. When I read the script I was passionate and committed to the film.
In the same article that featured that quote, translated from Portuguese, the actor elaborated on his interest in the story:
I saw a documentary called If A Tree Falls in which a group of environmentalists in Portland [are] trying to save centuries-old trees and the police act with such brutality that these youth ultimately decide to do more than protect a tree. So [they] take action. Thus, step by step, I can understand how my character gets to the point of wanting to blow up a dam. I never want to do this, but I can understand how someone can want to do that. We have a gun pointed to our planet. We see that the demonstrations are not working because they are being tackled with pepper [spray]... so you get the radical movement. I can understand that.
It's the sort of story that I wouldn't immediately associate with Reichardt, so I'm curious to learn more. [C7nema via The Playlist]