'Melancholia' UK Trailer: Life On Earth Doesn't Last Long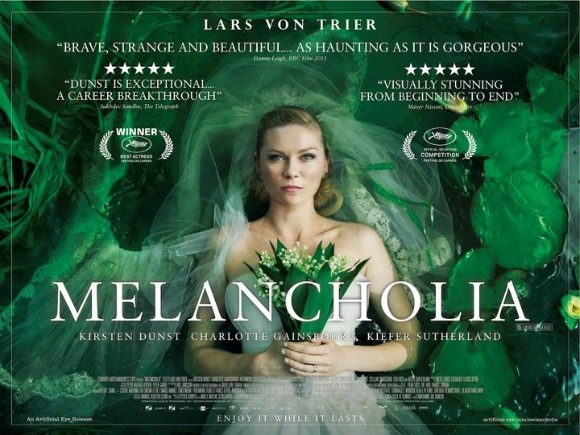 It's been a big, loud year for Lars von Trier, thanks in part to his new film Melancholia, and more so to the Cannes press conference comments that saw the director banned from the festival. But getting beyond that controversy, there's the fact that Melancholia is one of the best-reviewed films of the director's career, and remains one of my most-anticipated films of the fall.
We've seen one trailer for the film, in which Kirsten Dunst and Charlotte Gainsbourg play sisters with very different dispositions who are staring down the end of the world on the eve of Dunst's character's wedding. Now here's the UK trailer, which nicely shows off the ensemble cast (which also includes Kiefer Sutherland, Charlotte Rampling, John Hurt, Alexander Skarsgård, Stellan Skarsgård and Udo Kier) and opens on a surprisingly upbeat note before settling into the anxious mode that you'd expect from a film about the end of the world.
Watching this trailer, I still love the look of the film, which is somewhere between the Trier-influenced Festen, and the more overtly artistic aesthetic of his last film, Antichrist. And I like how this choice of presentation supports comments the director made about the film last year:
In 'Melancholia' I start with the end. Because what is interesting is not what happens but how it happens! So we begin by seeing the world being crushed, then we can tell the story afterwards... In this way you don't have to sit and form theories about what will happen, but can delve down into some other levels and become interested in the pictures and the universe – that's what I imagine.
Melancholia is playing TIFF, the New York Film Festival and Fantastic Fest. It opens in the UK on Sept 30, hits VOD in the US on October 7, and then opens in limited US theaters on November 11.