This Week In Trailers: Where Soliders Come From, The Love We Make, The Weird World Of Blowfly, Un Monstre à Paris (A Monster In Paris), El Bulli: Cooking In Progress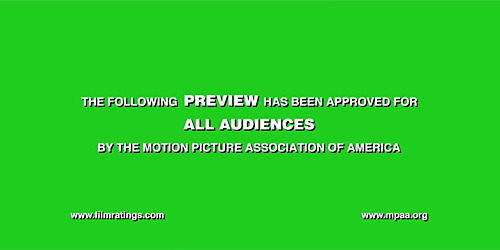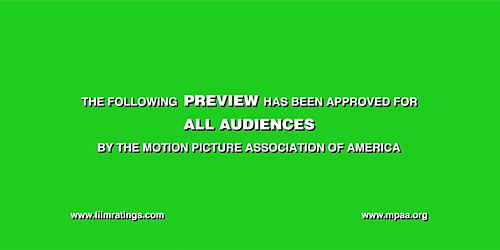 Trailers are an under-appreciated art form insofar that many times they're seen as vehicles for showing footage, explaining films away, or showing their hand about what moviegoers can expect. Foreign, domestic, independent, big budget: I celebrate all levels of trailers and hopefully this column will satisfactorily give you a baseline of what beta wave I'm operating on, because what better way to hone your skills as a thoughtful moviegoer than by deconstructing these little pieces of advertising? Some of the best authors will tell you that writing a short story is a lot harder than writing a long one, that you have to weigh every sentence. What better medium to see how this theory plays itself out beyond that than with movie trailers?
Where Soldiers Come From Trailer
Documentary filmmaker Heather Courtney looks to have made a movie that keeps the embers of war stoked in our collective consciousness.
Of course it's silly to think that any one of us would forget that there are bombs going off, people being shot, violence raging throughout the Korengal Valley and elsewhere, all across Iraq and Afghanistan. However, it's documentaries like this, that put real stories and faces to the things happening over there that make it impossible to think that if you've seen one, you've seen them all.
There is something unique in these stories and this trailer established its angle right from the outset. It comes out with a strong case for itself by showcasing its award status. Nothing wrong with laying out all the places where it's played or where it has won some accolades. Establishes pedigree, respectability at the very least before getting into the stories of the people it is going to showcase.
What I like about this approach is that it's damn near a minute into a two minute plus trailer before we see any kind of discharge of weaponry. It downplays the idea of a soldier as a person on the field of battle, instead opting to show them outside of the war, away from the theater of combat. It's this kind of advertisement that makes a movie like this enticing.
It's not going to give you Restrepo. It's a story, it seems, of when these guys come back and how they're changed because of what they've been through, what they've seen.
A Monster In Paris Trailer
Which one of these would you want to see?
Produced by Luc Besson (Are there any movies being made in Europe that don't have his finger in it?), this is about the best example I've seen about two ad campaigns that are, at the core, the same in wanting to promote the same movie but with one having a much better edge when it comes to style and substance.
So, the question stands, which of these do you think does it better?
If you answered the former and not the latter then you're ahead of the game. If you answered the second one then I'm sure you enjoy your Japanese animation dubbed and your movies to be presented without any of those pesky subtitles. It's honestly fine if you like American one better but the original French version just seems to be better able at seemingly like a movie more mature than it is, and certainly more interesting than its Anglo clone.
They honestly come off as two entirely different movies, the French version looking far more engaging and risque, as I'm totally turned off by the wacky presentation of the second with its obnoxious voiceover. It's hard to say, though, whether a movie about a big looking bug would hold my attention it certainly stands to reason that a movie that looks like it's for adults and has a more adult theme could get some people to give in to its charms.
Vanessa Paradis' singing most definitely is a +1 to the French version so consider me in Paris' camp on this. The animation looks mature with regard to there not being a single child anywhere to be found and, for some reason, it's always interesting to me to find an animated film that takes that element out of the equation. Director Bibo Bergeron gets my vote for what appears to be a movie with a robust theme, a little bit of goofiness, and a great female voice talent that will hopefully be belting out more than one sultry ditty.
El Bulli: Cooking in Progress Trailer
Show of hands: Who thinks that restaurants that indulge in molecular gastronomy, where "courses" number in the dozens, are the safe havens and refuges for an elitist class? I've never visited one but I have to admit to wanting, more than anything else, to find out what all the hype is about, certainly as it pertains to El Bulli.
For those unfamiliar with the restaurant, here's all you need to know about the hype surrounding the place, located on the northeastern part of Spain, by way of Christian Science Monitor:
The restaurant's average price of €270 ($388) per head — not including drinks, tax or tips — was another of its distinctive features.
The diner could boast more than a million reservation requests yearly at a place that seated just 50 and opened for dinner only, usually just six months a year.
The other six months were used by Adria to travel the world in search of ideas and then to conceive and painstakingly practice preparing dishes that have astounded gastronomy critics and dedicated foodies alike.
I loathe the word "foodies" but this trailer perfectly sets up why people were so damned obsessed with this place. It's focus on the kind of haute cuisine that would compel people, literally, to fly halfway around the world to enjoy its spoils would be reason enough to make a documentary but this trailer, though, doesn't focus so much on its progressive attitude towards food creation. Rather, it's a slow burn that introduces us to the man running everything, Ferran Adrià, as he addresses those working in the restaurant, and us at home, what the real aim is.
It's not creating good food first and then letting the rest take care of itself, it's about creating emotional connections to the experience of eating, he says. It's compelling and interesting and not like anything I've seen come out of the mouth of a chef. The trailer does a good job in not getting mired in minutiae and ephemera, though.
Seeing this food be made, the meticulousness with which they construct a four hour meal, that's the real meat here. It's the connections these individuals make with the creation of things no one has ever put to their lips that make this seem like a doc that's a must see. Director Gereon Wetzel's examination of something that has thrilled the taste buds of a certain segment of the population is communicated quite well, visually, and leaves us wanting to consume more.
The Love We Make Trailer
What fascinates me most about a documentary like this is wondering just how many times Paul McCartney has sang "Let It Be" and trying to ascertain if it still has that same kind of ring it did when he first performed it.
The man, no doubt, is told on a near hourly basis about how much The Beatles informed the life experience of so many people but his comments that we get almost immediately that inform what it is we're doing here in the first place, and why this diverges from your usual concert documentary, is smart. It establishes him as a person, an individual, who is not just a rock star looking to create a benefit for the sake of creating one and as a man who himself had to live through a bombed out landscape not unlike what happened around the World Trade Center on September 11th, 2001.
Absolutely, this trailer's awfully short but here is one case where brevity actually plays in its favor. As soon as you play the September 11th card there's nothing more needed other than a few more lines about what the aim of the show is and why it's important. Sir Paul does that as he contextualizes what the point of this whole thing is and, I don't know why, but this trailer gets me as it seems like living tribute and behind-the-scenes documentary.
If there's anything I would question is why the black and white. It seems de rigueur to make these kinds of things black and white but, I would assert, there's nothing wrong with color so why the conscious decision to go monotone? Slightly distracting but nonetheless a non-issue.
The Weird World of Blowfly Trailer
I have no idea who this guy is but this trailer certainly made me care for a little while.
A story about a man who has been influential to some of the biggest names in hip hop and R&B this is one of those tales of a person who achieved a modicum amount of success only to find themselves, years later, both an inspiration and living a life not unlike that of someone who has a minimum wage job. What we see here is the flash and sizzle of the notoriety and the banality of Clarence Reid when he's not the alter ego known as Blowfly.
Unlike the trailer for Where Soldiers Come From, this trailer just blows through the many film festivals that really could have been used much better than they are here. I don't know this movie from a hole in the ground and the festival love this movie has received could have at least been used as something that separates it from every other documentary looking for some attention. That aside, the trailer is lean and wastes no time in establishing who Clarence is an artist and what kind of influence he's had with guys like Ice-T and Chuck D.
Seeing the guy ambulating down a street, looking breakable and frail, belays the nutty looking guy in a sparkly costume just hunk-a-chunking his hips on the main stage. He's in his element and it's not until we get here that we are shown how solitary this man's existence is. It's at the same time sad and empty but it's interesting from the standpoint that  even though stories like his are nothing new, artists who made thousands for labels and were just as soon left to fend for themselves once the money train stopped chugging, it is still worth listening to.
Cinematographer turned director, Jonathan Furmanski, seems to have made a film that is showcasing a world class talent that might as well be living right next door.
Note bene: If you have any suggestions of trailers to possibly be included in this column, even have a trailer of your own to pitch, please let me know by sending me a note at Christopher_Stipp@yahoo.com
In case you missed them, here are the other trailers we covered at /Film this week: