Page 2: Goonies, Evil Dead, Rocky III, Back To The Future, Monsters Inc, Star Trek, Indiana Jones, Beavis And Butthead, Doctor Who, The Hobbit, Arnold Schwarzenegger, Pulp Fiction, Tintin, Mark Romanek, Star Wars, Beetlejuice,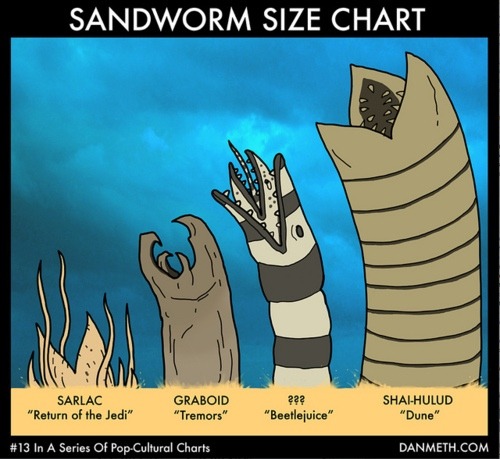 What is Page 2? Page 2 is a compilation of stories and news tidbits, which for whatever reason, didn't make the front page of /Film. After the jump we've included 56 different items, fun images, videos, casting tidbits, articles of interest and more. It's like a mystery grab bag of movie web related goodness. If you have any interesting items that we might've missed that you think should go in /Film's Page 2 – email us!
Header Photo: Dan Meth's Sandworm size comparison chart.
Death Star PR is launching a campaign for a Death Star PR web video series.
Watch One Hour Photo/Never Let Me Go director Mark Romanek's awesome new commercial for Kia Soul.
Our friends at Geeks of Doom list 5 Reasons To See The Fright Night Remake.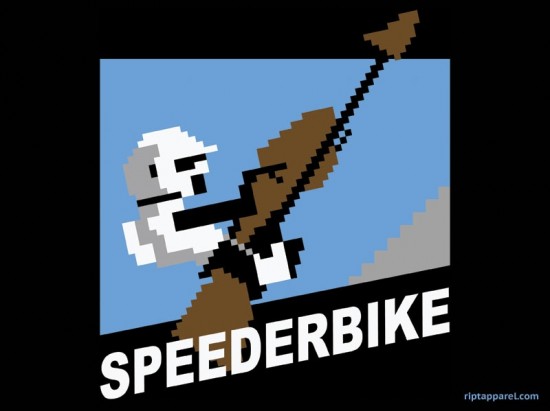 Today's t-shirt of RIPT Apparel is a Star Wars/NES mash-up design "The Battle of Nintendor".
Dan Trachtenberg's Portal: No Escape short film has racked up almost 5 million views in the last five days and has become the #4 rated film/animation video on YouTube, of... wait for it... ALL TIME. Crazy huh?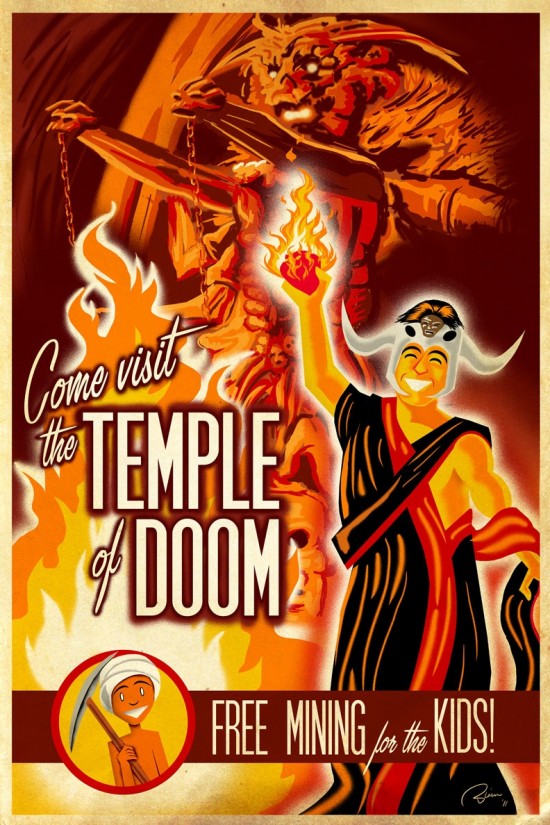 Blain Hefner created this Indiana Jones and the Temple of Doom travel poster illustration for Planet Pulp.
OCP lists 10 Hollywood Stunt Doubles You Never Knew You Loved.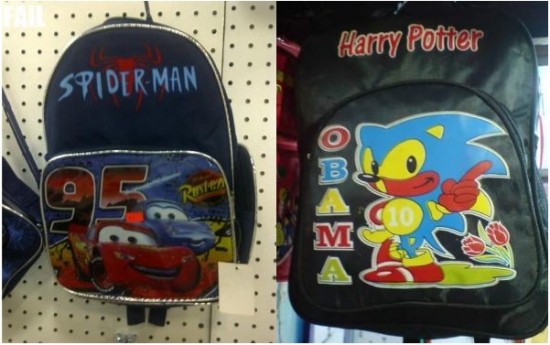 Horribly produced bootleg products.
During the Video Music Awards, it was revealed that Beyonce is pregnant. RopeofSilicon wonders what this might mean for Clint Eastwood's A Star is Born.
Due to the amount of graphics and images included in Page 2, we have to split this post over a BUNCH of pages. Click the link above to continue the second page of Page 2.

ClamCase has released a Star Wars-inspired iPad 2 cast called The Trooper.
Cracked lists 4 Recent Films That Are Accidentally Sequels to 80s Movies.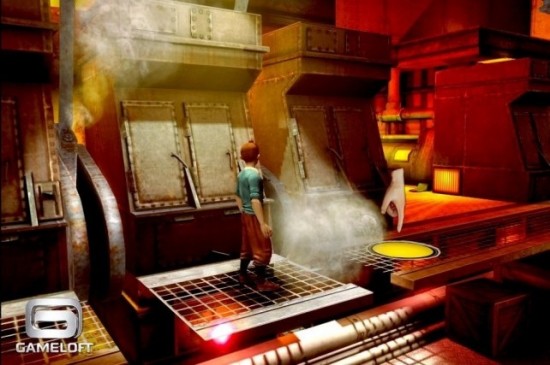 Pocket Gamer got a look at an iOS video game adaptation of The Adventures of Tintin.MTV has created a Hunger Games cheat sheet which claims to tell you everything there is to know about the upcoming movie adaptation.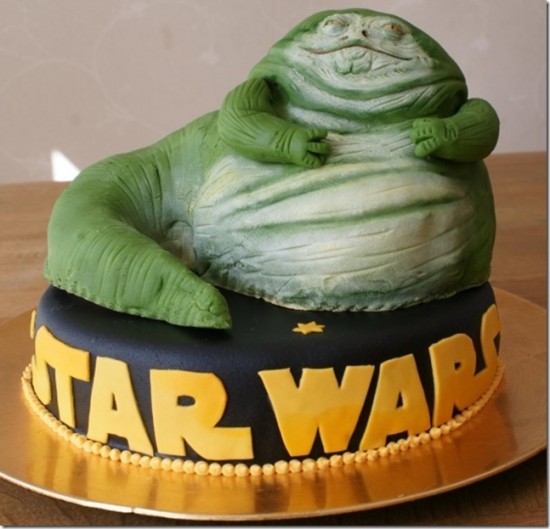 Jabba The Hutt cake.
Bad Teacher has crossed $200 million at the worldwide box office, the third R-rated comedy to hit this mark.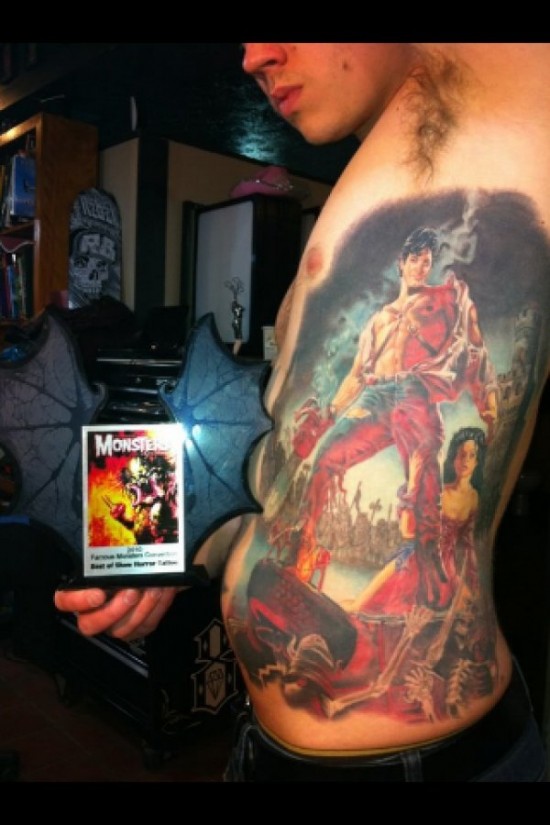 Evil Dead tattoo.Jim Carrey's Mr. Popper's Penguins has passed $100 million abroad.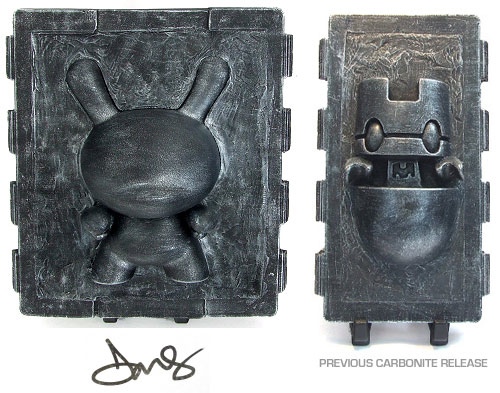 DMS will release a Star Wars-themed Dunny in Carbonite limited edition.
ShortList lists the 31 movie teens you wish you'd actually gone to high school with.
Due to the amount of graphics and images included in Page 2, we have to split this post over a BUNCH of pages. Click the link above to continue the third page of Page 2.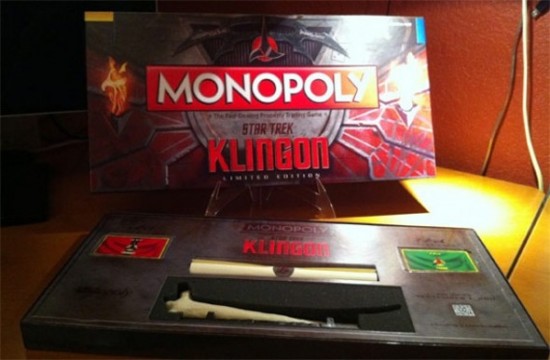 Play Star Trek Monopoly Klingon Edition.George Lucas' daughter Amanda Lucas won her latest MMA bout at DEEP 55 in Japan.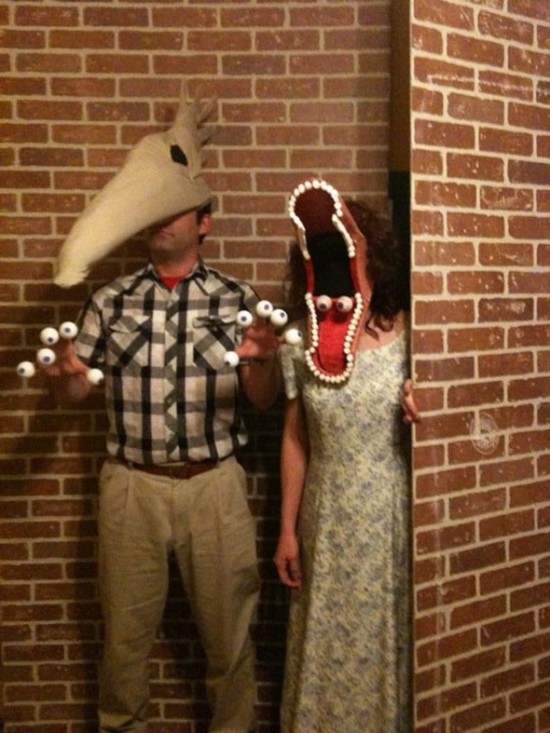 Beetlejuice costumes for sale.As a result of Hurricane Irene, this weekend had the worst attended box office of the year thus far.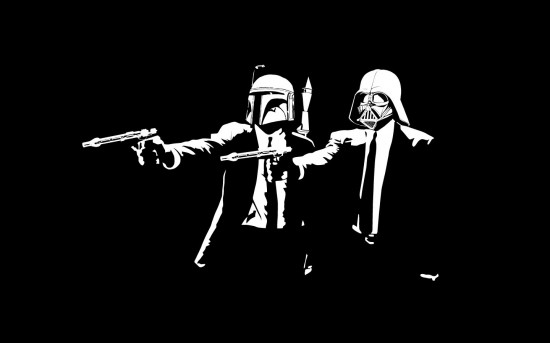 Pulp Fiction meets Star Wars.
IFC films will release William Monahan's directorial debut, London Boulevard.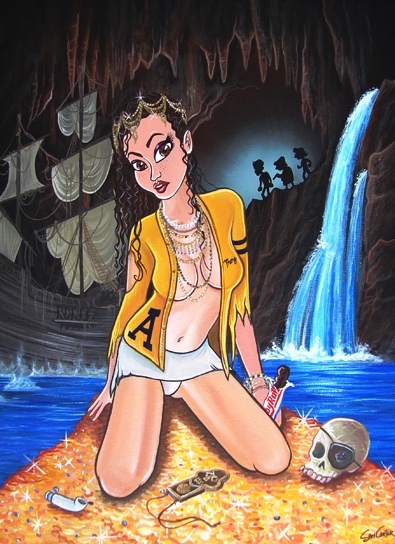 You can purchase prints and art from the Autumn Society's Goonies art show.
The University of Saskatchewan will be hosting a Masterclass with Pixar artists Matthew Luhn and Andrew Gordon on September 16th and 17th.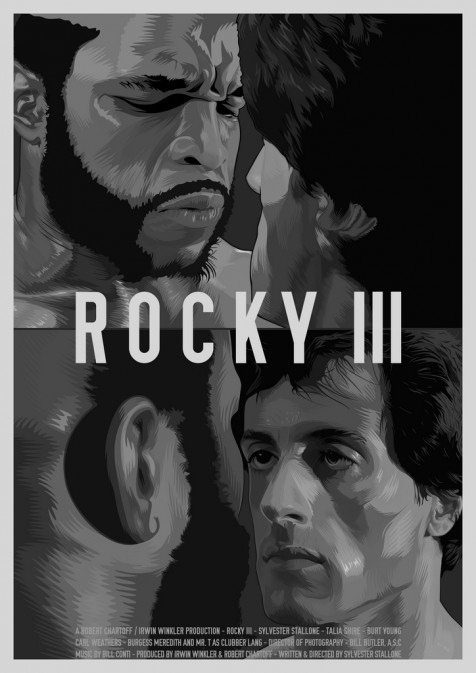 Morpheus Black has created this poster for Rocky III.
Marti Noxon Talks Pride And Prejudice And Zombies: "The original script was written by David O. Russell, who is no slouch. Some of [the rewrite] was just from a female standpoint and working with the character of Elizabeth. She is an incredible female hero and a great literary hero. To me, it made perfect sense that she would also fight zombies. I feel like they just needed a bit of that "girl perspective." Some of [the rewrite] was just working with the third act. It's always hard to land the third act of a movie like this. Every movie I have ever worked on you work and rework the third act until you are blue in the face."
Due to the amount of graphics and images included in Page 2, we have to split this post over a BUNCH of pages. Click the link above to continue the fourth page of Page 2.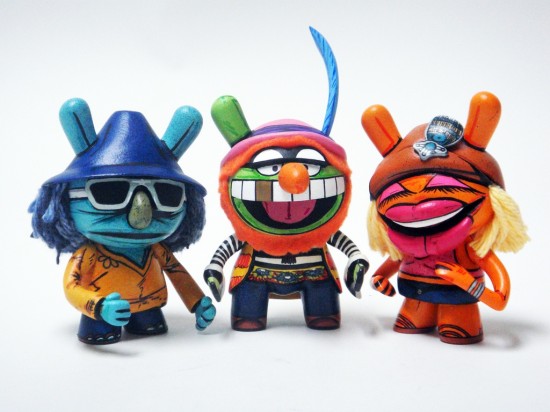 Electric Mayhem custom Dunnys by Jared "Nikejerk" Cain.
Motherboard lists the the things you should know about Back To The Future.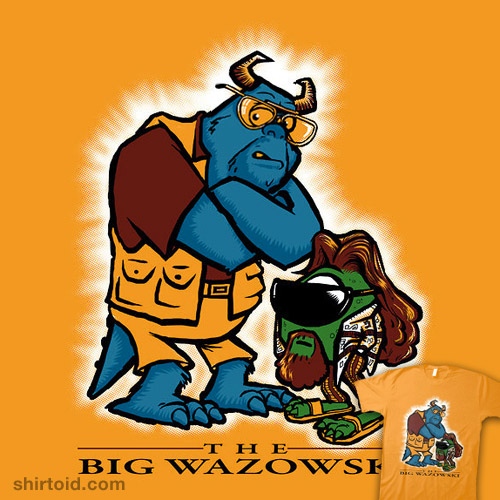 "The Big Wazowski" t-shirt mashes-up The Big Lebowski and Monsters Inc.
MovieMoron lists 10 Not-Yet Famous Actors Who Got Killed In Horror Movies.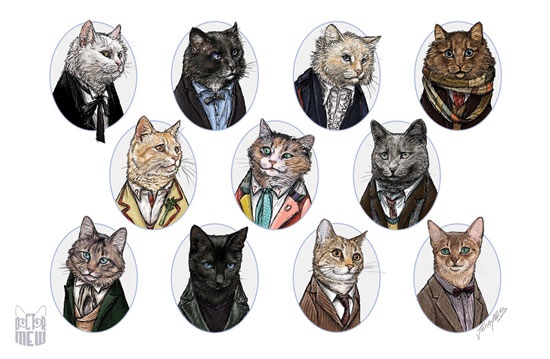 Blastr has posted this illustration of all 11 Doctor Who doctors as cats. But... why?
ABC has denied reports of asking Ricky Gervais to host Oscars.
Threadless has released a Doctor Who-inspired t-shirt "TARDamask".Cozi lists the 10 Best Summer Family Films of All Time.Watch Arnold Schwarzenegger Get Animated in 'The Schwarzenegger Trilogy'.Michael Clarke Duncan says he wants to return for Sin City 2 and would love to play Panthro in a Thundercats movie: "I'd want to play Panthro from ThunderCats. I like Panthro. I always have. He was cool, he did the nunchucks. I think I'd have to work on my nunchuck skills; when I was younger, I hit myself on the head with some nunchucks. But Panthro from ThunderCats. I know they're going to do a ThunderCats movie, and they're apparently working on a show right now. I think Panthro would really suit me. I think I could really embellish that role." ...  Do you have any idea what's going on with Sin City 2?  "I haven't heard anything, but I think they finally get the funding together, and hopefully Robert Rodriguez will give me a call. Right now I am working on a contract with FOX to do 13 episodes of The Finder, which will be coming out January 5th, right after American Idol on FOX. But after that, I probably will, unless they order another nine episodes – you know, 22, fingers crossed – I'll be ready for whatever. I'm ready to act, I'm ready to work. I love working, and I'm sure if they call me, we can work around my schedule or something can happen. But I would love to be in Sin City 2."
Due to the amount of graphics and images included in Page 2, we have to split this post over a BUNCH of pages. Click the link above to continue the fifth page of Page 2.
Beavis and Butthead takes on the Jersey Shore.ScreenRant lists 10 Reasons Why Doctor Who's Life is Better Than Yours.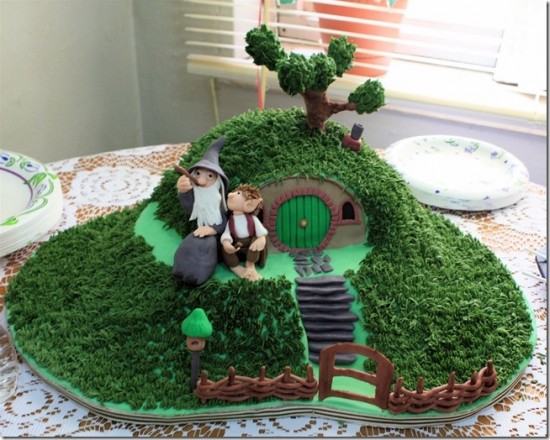 The Hobbit cake.
Warner Bros. has dated the Nicholas Sparks adaptation The Lucky One, which stars Taylor Schilling and Zac Efron on August 24th, 2012.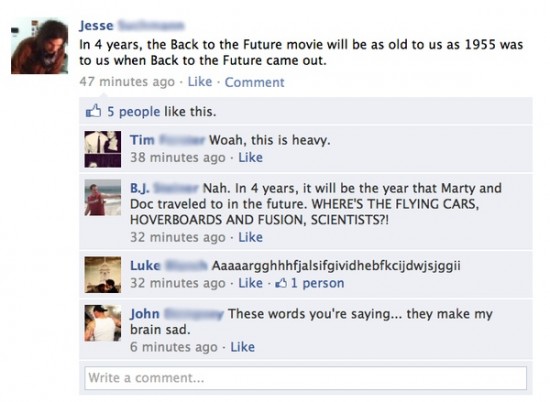 In Four Years, Back to the Future...GeekTyrant takes a look at the evolution of Yoda.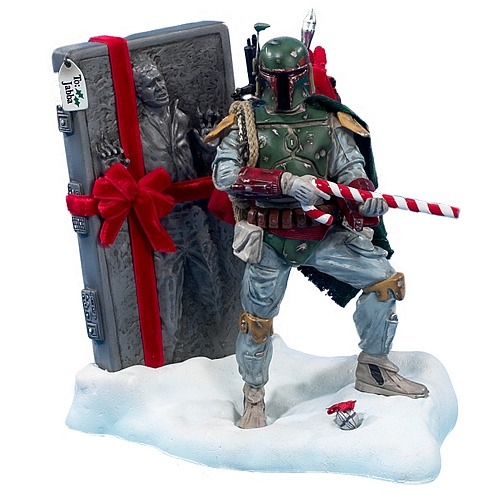 You can buy a Star Wars Boba Fett with Carbonite Christmas Statue for $49.99 from Entertainment Earth.
Apple has pulled all $0.99 TV show rentals from the iTunes Store and Apple TV.
A new Star Wars: The Old Republic Walkthrough Video Introduces Eternity Vault Operation
Movieline lists the 9 Milestones in the Evolution of Paul Rudd.
Due to the amount of graphics and images included in Page 2, we have to split this post over a BUNCH of pages. Click the link above to continue the sixth and final page of Page 2.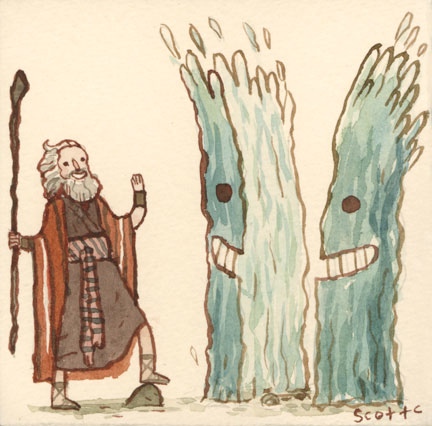 Scott C's latest addition to his Great Showdowns series is a take on the Ten Commandments.
ToplessRobot lists 11 Of The Most Insulting Cartoon Reboots Ever Created.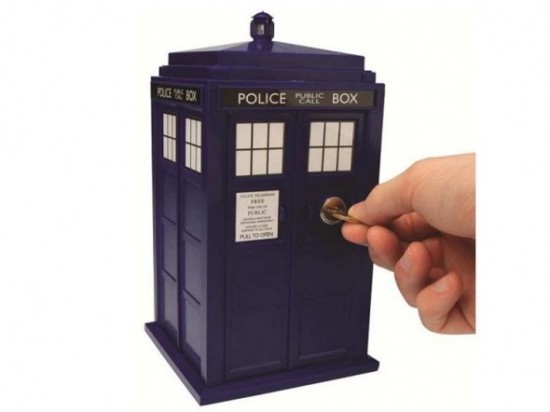 Doctor Who Tardis safe.
Oscar-nominated composer Jack J. Hayes (The Color Purple, Star Trek) died of natural causes Wednesday at age 92.
Watch Walt Disney Imagineers present The Making of The Little Mermaid: Ariel's Undersea Adventure attraction at Disney California Adventure, from the D23 Expo 2011.BuzzFeed lists Top 10 Voice Actors You Didn't Know You Knew.