Watch The First 'The Hunger Games' Teaser From The MTV Video Music Awards [Video]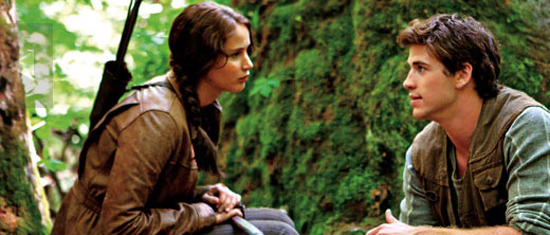 Well, it's finally here! Just as promised, Lionsgate premiered the first teaser for The Hunger Games at the MTV Video Music Awards this Sunday. It's just a one-minute clip of Katniss (Jennifer Lawrence) in action, but after months of itty-bitty bits of info — minor casting announcements, some not-very-exciting photos, one-second teases, a motion poster — it's great to have something almost substantial to sink our teeth into. Watch the video after the jump.
YouTube Embed for our international visitors:
For those still not sure what this Hunger Games thing is that everyone keeps talking about, here's a synopsis:
Every year in the ruins of what was once North America, the nation of Panem forces each of its twelve districts to send a teenage boy and girl to compete in the Hunger Games. Part twisted entertainment, part government intimidation tactic, the Hunger Games are a nationally televised event in which "Tributes" must fight with one another until one survivor remains. Pitted against highly-trained Tributes who have prepared for these Games their entire lives, Katniss is forced to rely upon her sharp instincts as well as the mentorship of drunken former victor Haymitch Abernathy. If she's ever to return home to District 12, Katniss must make impossible choices in the arena that weigh survival against humanity and life against love.
Gary Ross is directing the adaptation of Suzanne Collins' popular YA novel. Lawrence, Hemsworth, and Josh Hutcherson lead a cast that also includes Woody Harrelson, Elizabeth Banks, Lenny Kravitz, and many, many more. The first of a planned four-film series, The Hunger Games is scheduled to hit theaters March 23, 2012.