Exclusive Poster Art For 'Detective Dee And The Mystery Of The Phantom Flame'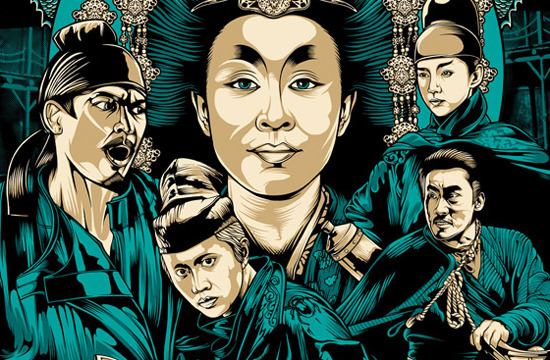 Hong Kong action legend Tsui Hark's new film, Detective Dee And The Mystery Of The Phantom Flame, opens next week in New York and Los Angeles and to promote the adventure epic, artist Pale Horse has created an eye-catching piece of poster art that we're proud to exclusive premiere.
Detective Dee stars Andy Lau (Infernal Affairs, House of Flying Daggers) as the title character, hired by China's most powerful woman to investigate seven mysterious deaths. Blending the kind of high-flying, martial arts action you've comes to expect from Tsui Hark and a mystery in the vein of Sherlock Holmes, but with a distinct steampunk twist, Detective Dee is definitely a film to keep on your radar when it opens near you. Which will most likely be soon. After the jump, check out the full poster, find out when it's opening and even watch a clip or two.
First up is the poster by Pale Horse, who you can read more about at that link.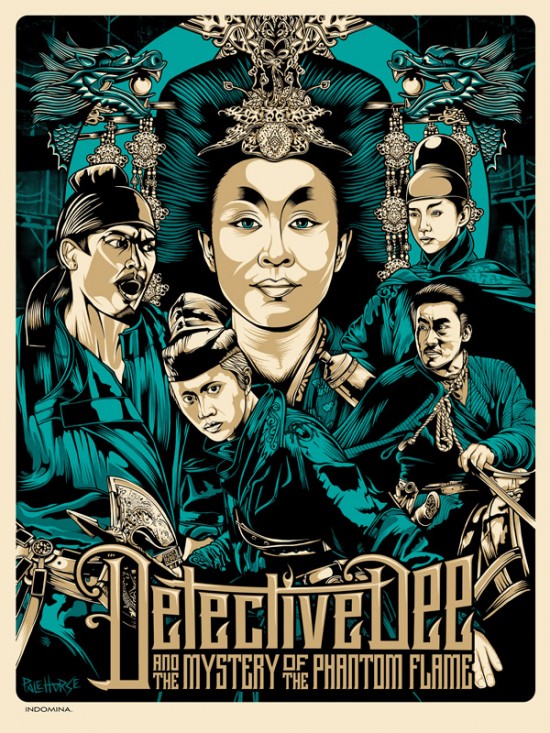 And here's the trailer for the film:
As well as a clip called "Fire:"
And a clip called "Surprise:"
And finally, here's where you can see the film in the coming weeks
Sept 2, 2011 – NYC & Los Angeles
Sept 16, 2011 – San Francisco
Sept 23, 2011 – Chicago, Washington D.C., Seattle, Portland, Boston, Honolulu, Dallas, Philadelphia, Minneapolis, Denver, Detroit, Toronto
Sept 30, 2011 – Phoenix, Austin, Houston, Atlanta
Detective Dee has already played a bunch of film festivals so there's a chance many of you have seen it. What did you think and, if you haven't, will you be checking it out?