'Supernatural' Creator Adapting DC's 'Deadman' For CW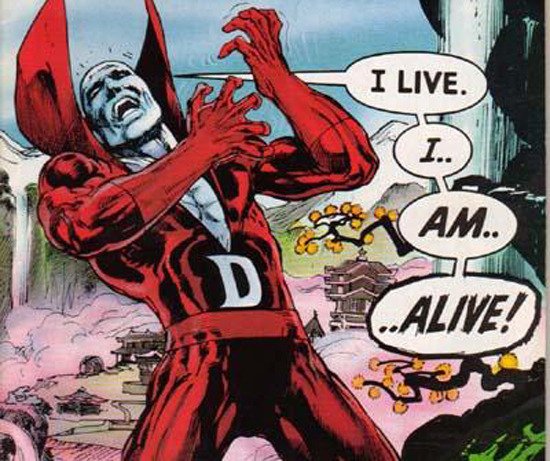 The last time we heard a rumor about Supernatural creator Eric Kripke and his possible ties to a comic book-based TV show, he was being linked to Neil Gaiman's Sandman. That didn't happen — or isn't happening quickly, as DC is taking its time getting Sandman off the ground — but now he's linked to another DC property. And its kind of an interesting one: Deadman, a second-stringer (maybe a third-stringer?) who has been a constant in the DC Universe since the late '60s.
Deadman is an interesting crossover between the supernatural side of the DC Universe and the more worldly superheroes. Boston Brand was a circus performer who used the working name Deadman, and wore a red costume and white face paint while doing daredevil stunts. Murdered by an unknown man, Brand finds himself incarnated as a ghost. As such, he's intangible, and can be invisible; he can fly and possess any living sentient creature. Brand has had a hand in some of DC's big supernatural stories and also taken part in some of the big stories involving Green Lantern and other top-tier DC heroes.
Deadline quotes CW president Mark Pedowitz from last month's TCA presentation, "We're looking next year to do a superhero show if the right superhero comes to be." I don't know that I'd call Deadman a superhero, exactly, but close enough.
A couple years back there was talk of a Deadman film produced by Guillermo del Toro and directed by Nikolaj Arcel. That seems to have gone nowhere. TV might be a good medium for the character, however. The show could be a modern, supernatural version of The  Fugitive, where Boston Brand has adventures and solves crimes as he searches for his own killer.