Paul Greengrass To Direct 'The Fear Index'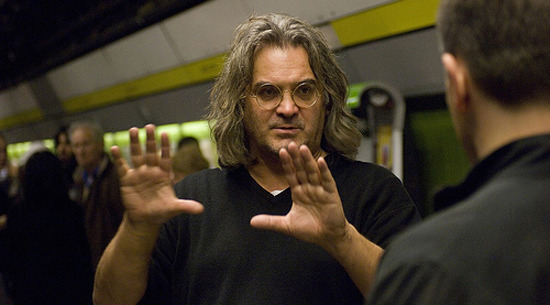 Update: This is now confirmed.
At this point Paul Greengrass has not directed more movies than he's directed. Let me explain. Since his last film, Green Zone, the director has been attached to at least nine different projects. Some he's committed to doing, others just floated his name, but considering he's only directed seven features (though we really only talk about five) it's a pretty staggering number of possible projects to be attached to in under two years. Either he's really unlucky, like was the case with Memphis, or really picky, as was probably the case with Fantastic Voyage. Most likely a combination of both.
All this, of course, leads to the obvious. Novelist and screenwriter Robert Harris said that Paul Greengrass is "on board" to direct the film version of his upcoming novel, The Fear Index. Read more after the jump.
The news broke in an interview The Telegraph (via The Playlist) conducted with Harris, talking about adapting a screenplay for upcoming novel, The Fear Index, They describe it as follows:
The Fear Index is about a genius who creates a highly profitable hedge-fund based on a computer that can predict human mood swings. His world is, however, thrown into turmoil after an intruder breaches the security systems at his home.
It hasn't been published yet, and won't be until January 2012, but the rights were picked up while the author – who also did The Ghost Writer – was finishing it.
Those timely themes of economic turmoil coupled with some thrills and suspense seems to be Greengrass's bread and butter so it's feasible that he'd direct the film. The question becomes, is this his next movie or does he do Maersk Alabama with Tom Hanks next or any number of other projects first? (Seriously, go to our Greengrass page. It's very comical to see the articles of where he's attached, then not attached, over and over.)
Either way, Greengrass is obviously an incredibly talented director who doesn't want to spend two years of his life making a movie he doesn't think will be great or that he's passionate about. You've got to respect that and it'll be a glorious day when he finally finds one that works out for him. Maybe it'll be The Fear Index.