TV Bits: 'Glee' Season 3 Promo, Showtime Developing Comic Adaptation 'The Damned', ABC Picks Up Scripts From 'Friends With Benefits' And 'Changing Lanes' Writers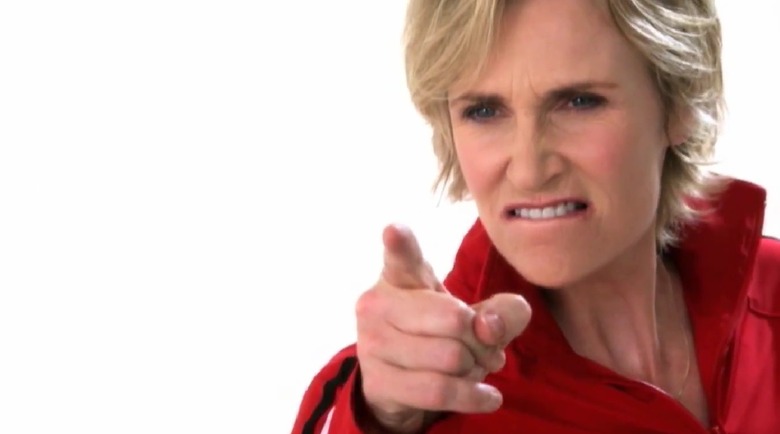 These "bits" pieces always tend to be a mixed bag, but this particular bag seems particularly varied — and stuffed. Whether you're into showtunes, comic books, social networking, or the law, we've got a little something for everyone in this edition of TV Bits. After the jump:
Glee releases a promo for its third season
Showtime begins developing comic book adaptation The Damned
ABC buys scripts from Friends with Benefits and Changing Lanes writers
Shall we get started?
The new season of Glee will feature almost all of the Season 2 cast, as well as guest-star roles for the four winners of Oxygen's The Glee Project, Gwyneth Paltrow, and maybe, just maybe, Anne Hathaway. [TV Line]
Showtime has begun developing drama series The Damned, based on the Oni Press comic book by Cullen Bunn and Brian Hurtt. Although the original comic takes place during the Prohibition, the show will update the setting to modern-day Chicago. The story centers around a cursed man named Eddie who finds himself caught up in a turf war involving literally demonic mobsters. The series is being written by David Hayter, who has quite a bit of experience with comic book adaptations already — his previous writing gigs include X-Men, X2, and Watchmen. [Deadline]
Hayter's not the only feature writer making the move to the small screen. ABC's recently picked up two very different scripts, one from Friends With Benefits scribes Keith Merryman and David Newman, and the other from Changing Lanes writer Michael Tolkin. Merryman and Newman's project, titled Status Update, will be a single-camera ensemble comedy about a woman navigating the world of dating through technology — a fitting premise for the guys who previously capitalized on that other modern-day dating trend, no-strings-attached hookups. Mark Gordon (Grey's Anatomy) is set to executive produce
Tolkin's drama, which has yet to get a title, will center around a female assistant district attorney who competes against her boss to become the new DA. David Zabel has signed up to serve as showrunner, and Lorenzo Di Bonaventura will executive produce. [Deadline]