Pixar's Rejected 'Toy Story' Titles Revealed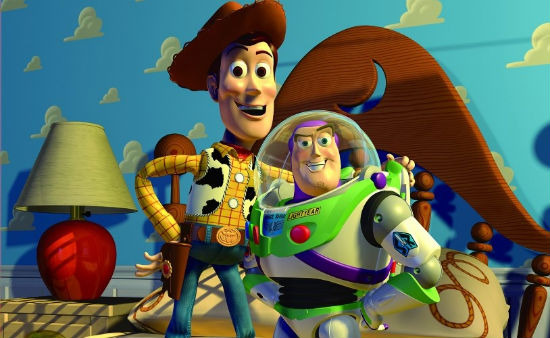 With three uber-successful features over almost twenty-years, Toy Story and its characters have become an instantly recognizable part of popular culture. It's hard to even hear the words "Toy" or "Story" without thinking of Woody, Buzz and the gang. Many Pixar fans know that "Toy Story" wasn't always the title of the film, though. Originally, it was just the working title and Pixar was so stumped as to what to call the 1995 original, they posed the question to the entire company. Lee Unkrich, the director of Toy Story 3, co-director of Toy Story 2 and editor of Toy Story, took to Twitter to reveal some of the good – and bad – titles that could have described the world we've come to know as Toy Story. Read them after the jump.
Thanks to Ain't It Cool News for the heads up on this, as well as the awesome Twitter feed of Lee Unkrich. Here are the titles he revealed out of a list of over 200:
The New Toy
Made in Taiwan
Moving Buddies
To Infinity and Beyond
Wind-Up Heroes
The Cowboy & The Spaceman
Spurs & Rockets
Bring Me The Arm of Buzz Lightyear
Wind the Frog
Rex's First Movie
For the Love of Peep
Toyz in the Hood
Each Sold Separately
Wings & Pullstrings
Some Assembly Required
The Favorite
Pixar also considered "Bug's Story" for A Bug's Life but, Unkrich said they "knew we'd have to forever use that naming scheme." Monster Story, Fish Story, Superhero Story, Rat Story, etc.
Out of that list, I think my favorites are The Cowboy & The Spaceman because it's simple and Bring Me The Arm of Buzz Lightyear just because it's such a good reference that no kid would ever understand. But simpler is usually better and, obviously, Toy Story got picked because it was the best.
Do you like this kind of behind the scenes peek? Which of the titles are your favorites?