'The Walking Dead' Actor In Talks For Frank Darabont's 'L.A. Noir' Series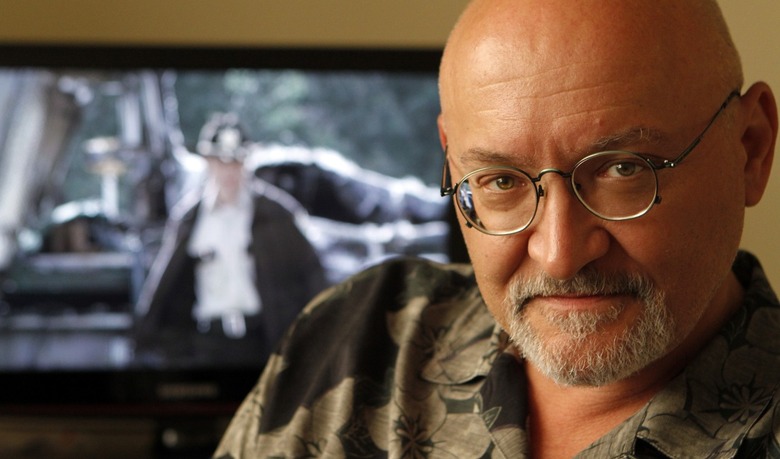 Frank Darabont, ousted from The Walking Dead, did not waste any time setting up a new television project. He is spearheading a TNT show called L.A. Noir that sounds as if it will tread much the same ground as Warner Bros. upcoming film Gangster Squad, as it follows the extended face-off between Mickey Cohen and the LA mob and the LAPD.
Until today all we knew of the show was that Darabont would write and direct the '40s-set pilot, and produce the show that follows. Now we know that Darabont has his eye on one actor from The Walking Dead to star in the show. But that means possible spoilers for The Walking Dead, so the info follows below.
Variety announces that Darabont wants Jon Bernthal to play Joe Teague, the "Los Angeles cop at the center of the show that examines corruption in the LAPD and ties between police and underworld figures in the 1940s and '50s." Problem is, Bernthal already has a primary role on The Walking Dead, as he plays second male lead and prime wanker Shane Walsh.
Here's where the possible spoilers come in:
Shane doesn't live through the graphic novel version of The Walking Dead, and if Darabont is trying to take the actor for LA Noir, that suggests the character could meet his demise in the second half of the second season of The Walking Dead, which resumes broadcast in February.
The casting deal isn't yet done, so Bernthal may not end up in the role. If he does get the role, however, it seems unlikely that he'd be able to play lead roles in two shows at once, even if those end up both being ensembles that feature big casts, and therefore aren't truly centered around any one character in particular.
L.A. Noir is based loosely on events that happened in LA in the '40s, but more specifically it is based on a book by John Buntin.