Ben Affleck May Direct And Star In POV Action Thriller 'Line Of Sight'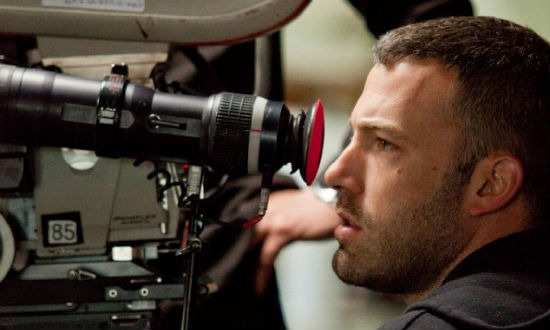 Ben Affleck is about to shoot Argo, his third directorial effort, which tells the tale of a CIA crew attempting to extricate hostages from Tehran by posing as a film crew. But he's already setting up possible projects to follow Argo, and a new one is Line of Sight. This is a Joel Silver film about "an elite commando squad transporting cargo while dealing with a global threat." And, in a wrinkle that is unusual for Affleck, who has so far demonstrated himself to be a fairly traditional and controlled director, there is an almost experimental video game influence on this project.THR says that one of the ideas in the film, which was conceived by Alex Heineman of Silver Pictures, is that "it tells the tale from a point-of-view akin to a first-person shooter game."Peter O'Brien (Halo: Reach) scripted the current draft; F. Scott Frazier wrote an earlier spec draft for Silver Pictures. When O'Brien was hired to rewrite the script, the fact of his Halo experience was said to be a factor, which underscores the whole POV/first-person-shooter idea that is at work here.
And that idea doesn't sound terribly great. Does anyone ache to rewatch the first-person segment from Doom? I don't think so. And while the first-person parts of Enter the Void do work, the idea there is very different from using a similar perspective for an action film. Those are only a couple examples of POV footage in film; there are obviously many more. I like the idea of Affleck experimenting, but the idea of really building an action thriller around POV shooting doesn't appeal much to me. Am I alone there?
(This isn't the first film to toy with the notion of using first-person perspective. James Gray talked about wanting to shoot The Gray Man with a great deal of POV work, too.)