Donnie Yen Offered Role In 'The Expendables 2'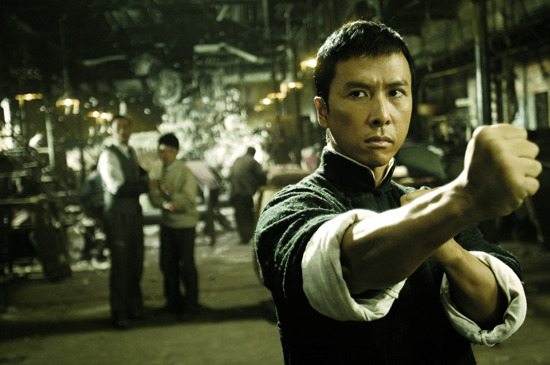 Here's something that'll get me into the theater for The Expendables 2 right quick, if it pans out: Donnie Yen, one of the current champion fighters on film, has been offered a role in The Expendables 2. That's according to Twitch, which says that producer Avi Lerner offered Yen a "tailor-made" role in the film, which should shoot in October. Yen's own people confirmed the offer, but didn't give any indication of whether he's likely to take it.
There is a possibly spoiler-iffic plot recap of The Expendables 2 floating around (the veracity of which has been denied by Sylvester Stallone) but we still don't know what the full cast of the film will be, and that lineup of action personalities will be a lot more important than the plot. The first film was sold entirely on the concept of putting a whole crew of tough guys in one place, and the sequel will have to deliver the same thing.
This time, I just hope the script and fight/action choreography does a lot more to exploit the particular talents of the cast. I know The Expendables has fans, but for the life of me I can't figure out why. Simon West will direct the sequel and I hope he injects a hell of a lot more energy than Stallone did in the first film. And if we get a Donnie Yen/Jet Li fight? That might be worth a ticket.
As for the cast, basic expectations peg the return of characters who survived the first film: Sylvester Stallone, Jason Statham, Dolph Lundgren, Mickey Rourke, Terry Crews, Jet Li and possibly Bruce Wills. The rumor mill has pointed toward any number of big-name additions (John Travolta, Arnold Schwarzenegger, Chuck Norris and Jean-Claude Van Damme) but none are confirmed at this point.