Justin Lin Signs For Two Films With Universal; Developing WWII Film And Spy Movie 'Leading Man'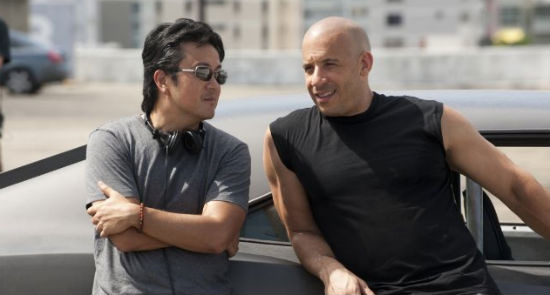 Justin Lin is continuing his run with Universal. While the director began his career with the indie Better Luck Tomorrow, but diverted through Annapolis and ended up making the last three films in the Fast and the Furious franchise. Not a bad thing as far as financial stability goes, but it seems like the guy wants to do more.
Sure, he dropped out of remaking Highlander, but that's probably a good idea. And he's got a gig lined up directing Fast Six, or whatever it will be called, also probably a good idea from a certain career perspective. But after that? Lin has signed a two-film deal with Universal that will cover FF6 and another film. One of those may be Leading Man, or a WWII film about the 442nd Infantry Regiment, the all-Japanese American regiment that was also the most-decorated WWII unit.
Deadline has the basics of the deal, but doesn't offer anything on either of the two 'new' films in development. Leading Man is referred to as an "action adventure spy film," which means it is almost certainly an adaptation of the comic The Leading Man, which was released in 2006 and has been in development since at least 2008. Here's the recap of that story:
There's more to the world's hottest actor than sexy starlets, tabloid gossip and primo parts because Nick Walker isn't just a Hollywood hunk, he's also the world's greatest super spy! When a routine investigation off the coast of France turns up a terrorist training facility, Nick Walker must juggle espionage and screen time in this explosive and astonishing adventure!
I'd much rather see Lin do the film about the 442nd, the history of which is far too detailed to recount here with any proper respect. I hate to just send you to Wikipedia, so check out The442.org, which has a good collection of info. That would be a project unlike anything the director has tackled to date, and could be a great way to make a change from the popular but creatively limited  Fast/Furious movies.
Justin Lin is also still hoping to make a fifth Terminator film with Arnold Schwarzenegger. Fast Six will be next, however, and after that it's anyone's guess.