Watch The Trailer For Martin Scorsese's HBO Documentary 'George Harrison: Living In The Material World'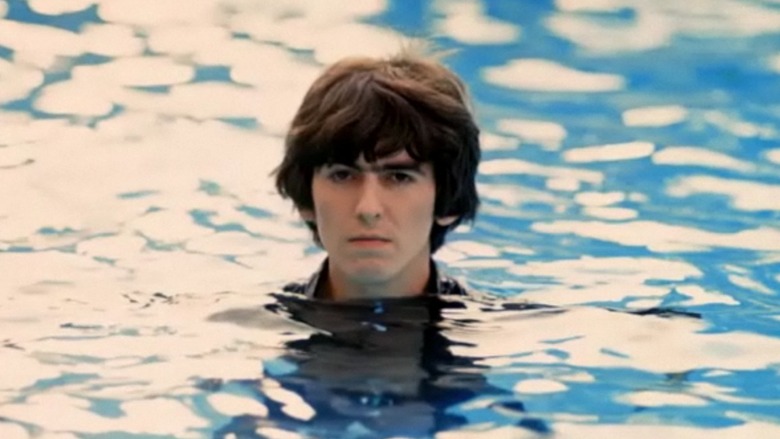 A brand-new trailer has hit for Martin Scorsese's George Harrison: Living in the Material World, an HBO documentary which will air on the channel later this year. Though Harrison was known as "the quiet Beatle," as the saying goes, still waters run deep. Pulled together from interviews, performances, and never-before-seen footage, as well as interviews with friends, colleagues and peers including Paul McCartney, Ringo Starr, Eric Clapton, Terry Gilliam, Phil Spector, Yoko Ono, and Tom Petty, the film will center around the life and career of the iconic musician, producer, philanthropist, and spiritualist. Watch the video after the jump.
[via First Showing]
Scorsese's been putting the project together since 2007, but has completed it only recently. HBO bought the North American television rights to the film earlier this summer. This won't be Scorsese's first time focusing on a famous musical figure — he's traveled similar paths before with 2008's Rolling Stones doc Shine a Light and 2005's No Direction Home: Bob Dylan. For Living in the Material World, Scorsese worked closely with Harrison's widow Olivia Harrison, who produced the film along with Scorsese and Nigel Sinclair.
Here's what Scorsese had to say to Rolling Stone about how he came to view Harrison during the making of the film:
When I took in the stories told by Olivia and his friends, studied the images and the interviews, and immersed myself in the music, I could see that he was trying to find a way to simplicity, a way to live truthfully and compassionately... It was never a straight line, but that's not the point. I think he found an understanding: that there's no such thing as 'success,' there's just the path. It's there in the life, and it's felt most deeply in the music – the songs, the harmonies, the grand soaring passages, the guitar breaks and the solos, like shining jewels.
The film looks like a fitting tribute to one legend by another. Harrison seems like a fascinating subject, whether you're a die-hard fan or someone who can barely keep track of which Beatle is which. The documentary will air on HBO in two parts on October 5 and 6.