First Look: Kevin Smith's Unproduced 'The Bionic Man' Movie Turned Comic Book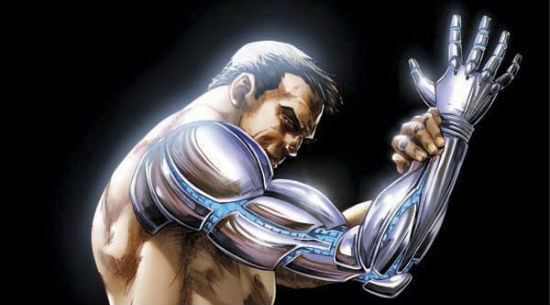 Anyone who has a fun, unproduced screenplay out there could learn a lesson from Kevin Smith: change the medium. Smith wrote a screenplay for The Green Hornet and when that film went in the Seth Rogen direction, Smith's version got turned into a comic book. The same thing is about to happen with a script Smith wrote for The Six Million Dollar Man. Back in March, Smith announced that his screenplay – based on the Seventies TV show of the same name – was being turned into a comic book and now we've got our first look. The new title is The Bionic Man and it's being co-written with Phil Hester and drawn by Jonathan Lau.
After the jump, check out the full image teased above and as well as the first five pages.
Thanks to Bleeding Cool for supplying this info. Here is the cover image.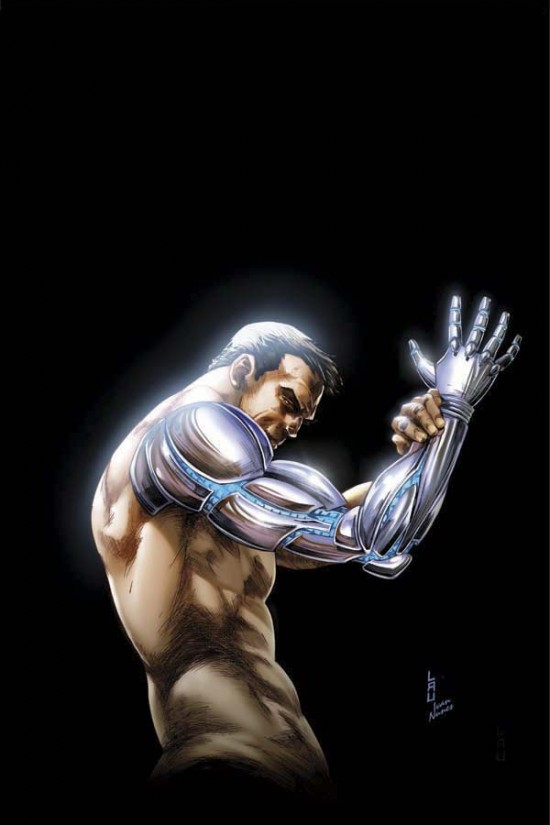 And here's a preview of the first five pages.
Here's how I previously described The Six Million Dollar Man:
The Six Million Dollar Man was a very popular television show that ran on ABC in the mid-Seventies. It starred Lee Majors as Steve Austin, a former astronaut who had mechanic parts making him superhuman. It spawned a cultural phenomenon but, incredibly, has never been officially remade as a movie (maybe because the name recognition itself is horribly dated).
There's obviously a way for this concept of a man with mechanical parts to be updated for the 21st century and I'm curious to see how Smith wanted to deal with it on the big screen. Fans of the original series, and comics in general, probably will be too.
Issue #1 of The Bionic Man will be out in September. Are you gonna pick this one up?