First Scene Of Video Game Influenced, Disney Animated Film 'Wreck It Ralph' Shown [D23 Expo]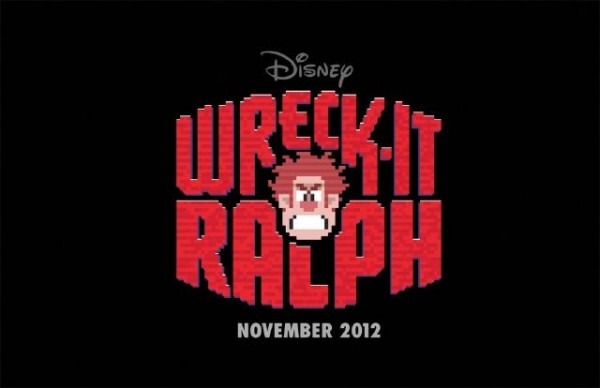 If the opening four and a half minutes of Wreck It Ralph is any indication, Disney has another big time hit on their hands. Scheduled for release November 2, 2012, Wreck It Ralph is an old school, 8-bit video game bad guy, voiced by John C. Reilly, who is tired of being bad. One night, he sneaks out of his game console in the arcade and travels to different games hoping to find one where he can be a good guy. Featuring cameos from famous video game characters, homages to newer games and more, the footage shown at the D23 Expo was very crude animation cut with storyboards. Even in that rough state, it looked and sounded like something special. Read about the scene after the jump.
The film begins inside the 8-bit game called Fix It Felix, Jr. (think Donkey Kong Jr.) where a 9-foot tall beast named Wreck It Ralph comes in, destroys a building, and the player – Felix – has to fix it. During this, we hear a voiceover of Ralph talking about how he's jealous of all the accolades Felix gets while he's constantly shunned. He's just doing his job as the bad guy. The movie pulls out from the game to show the height of the arcade culture in 1983 and as it slowly pulls back through the space, we see the evolution of the arcade over the next three decades. Meanwhile, inside the machine, Ralph goes about his daily life. There's a shot were the camera is inside the game and you can look out on "real life" in the arcade. It's sort of Toy Story in an arcade game. These characters live inside when the arcade shuts down. Felix is beloved and Ralph lives at the dump, sleeping under bricks.
We then see Ralph going to a support group called Bad-Anon. Sitting around the circle, in storyboard form at least, is a Ghost from Pac Mac, Bowser from Super Mario, a Big Daddy from Bioshock and even Kano from Mortal Kombat ripping out someone's heart. They're all talking about how just because you are a bad guy, doesn't mean you are a "bad" "guy."
After the footage ended, the director, Rich Moore, came out and showed some stills of the games that Ralph jumps into, such as a blatant Halo ripoff called Space Bug and a racing game called Sugar Rush, which is where one of the other main characters comes from.
Here's the plot description, including some previously announced casting for the film.
Walt Disney Animation Studios and Emmy®-winning director Rich Moore (TV's "The Simpsons," "Futurama") take moviegoers on a hilarious, video-game-hopping journey in "Wreck-It Ralph," the story of an arcade game Bad Guy determined to prove he can be a Good Guy.
Wreck-It Ralph (voice of John C. Reilly) longs to be as beloved as his game's perfect Good Guy, Fix-It Felix (voice of Jack McBrayer). Problem is, nobody loves a Bad Guy. But they do love heroes... so when a modern, first-person shooter game arrives featuring tough-as-nails Sergeant Calhoun (voice of Jane Lynch), Ralph sees it as his ticket to heroism and happiness. He sneaks into the game with a simple plan—win a medal—but soon wrecks everything, and accidently unleashes a deadly enemy that threatens every game in the arcade. Ralph's only hope? Vanellope von Schweetz (voice of Sarah Silverman), a young troublemaking "glitch" from a candy-coated cart racing game who might just be the one to teach Ralph what it means to be a Good Guy. But will he realize he is good enough to become a hero before it's "Game Over" for the entire arcade?
"Wreck-It Ralph," an action-packed, visually stunning CG comedy set in contrasting worlds that are like nothing ever before seen on the big screen, is produced by Clark Spencer ("Lilo & Stitch," "Bolt"). Taking fun and games to a whole new level, the film smashes into theaters Nov. 2, 2012, and will be presented in Disney Digital 3D® in select theaters.
Seriously, as a fan of old video games, this looks like such an awesome movie. And, thanks to Coming Soon, you can even get a look at what the Fix It Felix Jr. game looks like.