Casting Bits: Mary-Louise Parker In 'R.I.P.D,' Danny Trejo In 'Haunted High,' Abigail Breslin In 'Class Project,' Michael Fassbender In 'Prisoners'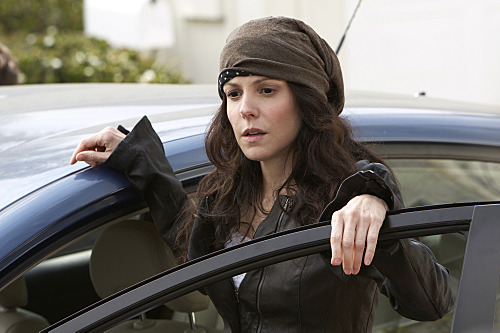 Little known fact: casting never stops in Hollywood because movies constantly need actors. See? You learn something new everyday. Here's one such update with five films that have all made major additions to their cast. After the jump read much more about:
Weeds star Mary Louise Parker joining the comic book adaptation R.I.P.D.
Anna Paquin, Ryan Phillippe and Luke Wilson all getting Straight A's
Danny Trejo and M.C. Gainey heading to Haunted High
Abigail Breslin killing her mom as a Class Project
Michael Fassbender being offered the lead in Prisoners
R.I.P.D., directed by Robert Schwentke (Red), is based on a comic book and will star Ryan Reynolds and Jeff Bridges as dead detectives who investigate murders from beyond the grave. Reynolds is the latest recruit who agrees to the job to track down his own his own killer and Bridges is his veteran mentor. Variety reports Mary-Louise Parker has just been cast as the head of the R.I.P.D, a role that Jodie Foster had been circling. The Universal movie is scheduled for release June 28, 2013.Straight A's, directed by James Cox (Wonderland) will star Luke Wilson as an addict who is haunted by his mother and forced to move back home with his brother, who'll be played by Ryan Phillippe. There the brother's wife, Anna Paquin, will begin to fall again for Wilson's character, a former love. Variety broke the news of the casting.Haunted High is a SyFy original movie directed by Jeffrey Lando. It's about a private school that's taken over by a demonic headmaster, who'll be played by Lost's M.C. Gainey. Danny Trejo will be the secretly kick-ass custodian and other roles will be played by Charisma Carpenter and Marc Donato. According to The Hollywood Reporter, the film might see a limited theatrical release.Abigail Breslin is set to star in Class Project with director Stan Brooks. According to Variety, the film is based on a true story centering on two sisters decide to kill their alcoholic mother under the guise of a school project. No word on her co-star but production begins later this month.
Last but not least, Coming Soon reports Michael Fassbender has been offered the lead role in Prisoners, which will be directed by Denis Villeneuve (Incendies). If he accepts the role, he'll play a father who tortures a man suspected of kidnapping his daughter.
Which of these movies do you think shows the most promise?