Christian Bale Cast In Yet Another New Terrence Malick Film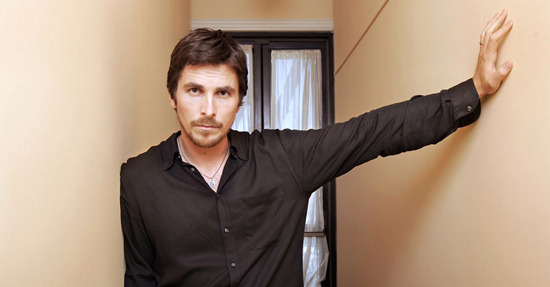 After directing only four movies in almost forty years, you could never call Terrence Malick a busy filmmaker. That's completely changed in the last few months. He released The Tree of Life earlier this year, is currently in post-production on an untitled romance starring Ben Affleck and Rachel McAdams and he's still attached to a long-rumored project called Voyage of Time. As if that wasn't enough, Twitchfilm reports he's just cast Christian Bale in yet another movie that'll start shooting in early 2012. Read more after the jump.
According to Twitchfilm, this movie (which may or may not be Voyage of Time) has a much smaller cast than the Affleck film. Instead this one is centered on just a male and female lead. Bale is the male and the same report says Malick is deciding between Rooney Mara, Haley Bennet, Clemence Poesy and Mia Wasikowska for the female
Bale was originally cast in the untitled romance before he was replaced by Affleck, so you can tell that Malick is a fan. And after the huge scale of The Dark Knight Rises, it makes sense that Bale would want to do something smaller and different. Who better than Malick to take that ride with?
This is an interesting time for Malick fans. The Tree of Life is a highly polarizing film and we know too little about the Affleck/McAdams movie to make any guesses about its quality. Now, with at least a third film on deck, is Malick's spurt of creativity a good thing or will he burn himself out? Also, if he releases a new film every year for at least three years in a row (assuming the romance and this film are released in 2012 and 2013 respectively) does it take away from his mystique? Or will that be judged by the quality of the films?
Are you excited to see Bale go back to the smaller films or do you feel he's better served in blockbusters?