Shawn Levy Could Potentially Leave 'Fantastic Voyage' If Will Smith Doesn't Star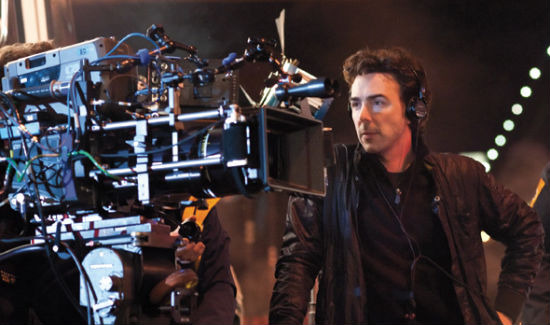 After going through several potential directors, it didn't seem like development on the James Cameron-produced, 3D remake of Fantastic Voyage could get any more complicated. It has. According to The Hollywood Reporter, currently attached director Shawn Levy (Real Steel, Night at the Museum) is considering leaving the project if he can't land a major star. Unfortunately, Fox would rather not pay for a major star. The exception to that might be Will Smith, who will soon meet with Levy about the project. Sources tell THR that Fox would most likely pony up for Smith but, if that doesn't happen, Levy could walk. Read more after the jump.
In The Hollywood Reporter's exclusive story, they surmise that Levy will stay on if Smith signs onto the project. If Smith passes, Levy would probably make one more attempt at a comparable star (is there one?) and, if unsuccessful at that, he'd walk. Rumor had it a few months back that Levy wanted Hugh Jackman to star in the film but nothing ever came of it, probably because Jackman's production of The Wolverine got pushed back and he's attached to possibly star and produce in another handful of projects.
Smith, too, has a few things on his plate, most significantly the M. Night Shyamalan film formerly called One Thousand A.E. that he'll star in with his son Jaden. However, we know Smith loves to headline major family franchises and Fantastic Voyage – about a team of scientists who are shrunk down to go into the human body – is potentially that. It'll be interesting to see if it works out.
Either way, there must be something wrong behind the scenes with this film. James Cameron is a producer on it, but for the 3D reboot to go through so many potential directors, including Paul Greengrass and Louis Letterier, makes everything seem off. It's almost as if the executives won't budge on something all the directors vehemently disagree with. Maybe it's the big star thing.
Do you think Smith will potentially do this film? And were you ever excited about a Shawn Levy-directed Fantastic Voyage reboot?