TV Bits: NBC Picks Up New Sarah Silverman Sitcom, Henson Puppets Get Starring Role In 'History Of', Dominic Chianese Joins 'Boardwalk Empire', 'Clone Wars' Season 4 Trailer Drops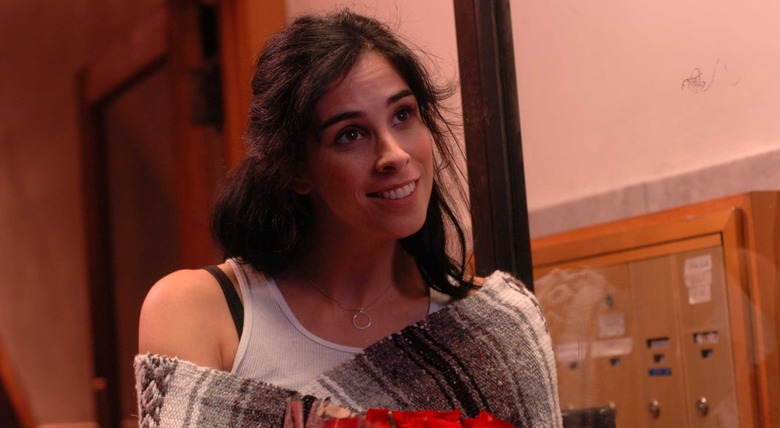 NBC has won the bidding war for a new comedy series by Sarah Silverman, beating out competing networks ABC and Fox. Loosely based on Silverman's own life, the untitled single-camera show will star the comedian as a woman getting back into single life after getting out of a ten-year relationship. Silverman is set to co-write the pilot with Dan Sterling and Jon Schroeder, both of whom worked on her previous series The Sarah Silverman Program.
Also on board with the project is Ron Howard, who has been "deeply involved" with the show's development, and his Imagine Entertainment partner Brian Grazer. Worth noting: The last time Grazer and Howard collaborated on a single-camera network comedy series, the result was Arrested Development. I'll be keeping an eye on this one. [The Hollywood Reporter]
After the jump, a Daily Show writer plays with Henson puppets, a Sopranos actor returns to organized crime, and Clone Wars' fourth season gets a trailer. I told you August was a busy time for TV news!
Puppets seem to be having a moment right now, between the upcoming The Muppets and the popularity of pop culture-inspired viral videos from Sesame Street. I'm just hoping the trend lives on long enough for me to get that Dracula musical I've been dying to see ever since Forgetting Sarah Marshall came out. [The Hollywood Reporter]
Dominic Chianese, known as Tony Soprano's mentor from The Sopranos, will be returning to organized crime with a six-episode arc on the new season of Boardwalk Empire. Chianese will play Leander Whitlock, a "contemporary" of Nucky Thompson (Steve Buscemi)'s mentor Commodore Louis Kaestner (Dabney Coleman). The twelve-episode second season is set to kick off Sunday, September 25 at 9 PM on HBO. You may have to look hard to find Chianese this season, though — creator Terence Winter has said that Chianese will be "almost unrecognizable" in his appearance. [Collider]
Finally, we've got the trailer for the fourth season of Star Wars: The Clone Wars, set to premiere Friday, September 16 on Cartoon Network. Here's the synopsis, per Comic Book Movie:
As the heroic Jedi Knights and their clone army fight to preserve order, their efforts continue to be met with strong resistance from the massive Separatist droid army. Escalating and expanding into uncharted corners of the galaxy, the scope and scale of Star Wars: The Clone Wars continue to grow – with exotic adventures and enhanced animation strengthening ties to the Star Wars saga. Within the galactic battle, fearsome foes from the past return to settle the score. As unexpected alliances are formed on both sides of the battle, the action explodes and the course of the war takes an unforeseen turn!
And the video:
[via Wired]