First Look: Owen Wilson, Steve Martin And Jack Black In 'The Big Year'

The Devil Wears Prada and Marley & Me director David Frankel has a new comedy coming out later this year that centers around an energetic subculture: bird watchers. OK, perhaps not so energetic. The Big Year stars Owen Wilson, Steve Martin and Jack Black, all of whom are competing in an annual bird-watching event. As a drama it might not be riveting stuff, but as a comedy there's potential. See the first full image of the three leads below.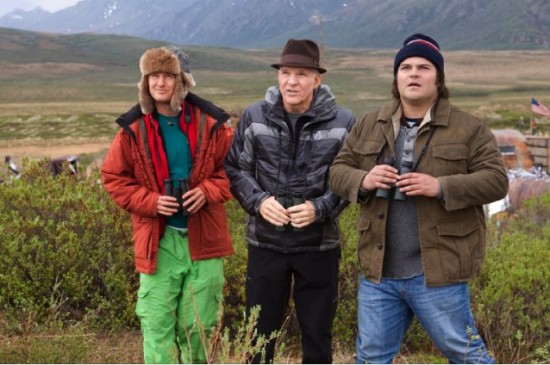 The Big Year has a solid supporting cast: Jim Parsons, Rosamund Pike, Rashida Jones, Joel McHale, and Anjelica Huston. Howard Franklin (Someone to Watch Over Me, The Man Who Knew Too Little) adapted the script from Mark Obmascik's 2004 book The Big Year: A Tale of Man, Nature, and Fowl Obsession. Fox will open the film on October 14.
Three avid bird watchers compete to spot the rarest birds in North America at a prestigious annual event.
[IMDB, via CinemaBlend]