Steven Soderbergh's 'Magic Mike' Recruits Matthew McConaughey And Matt Bomer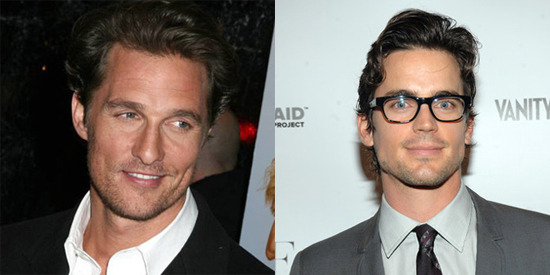 You probably know by now that one of Steven Soderbergh's last pre-retirement films will be Magic Mike, written by Reid Carolin, a film about a male stripper that is partially based on actor Channing Tatum's experiences working as a young dancer and 'ab and ass' showman in Tampa, FL. (And one which has been drawing comparisons in overall structure and tone to Saturday Night Fever.)
The film has Alex Pettyfer set to play a young dancer mentored in the art of the hustle by the more experienced 'Magic Mike,' with Channing Tatum actually playing the title character. And now they'll be joined by Matthew McConaughey and Matt Bomer.
Variety says that Matthew McConaughey will be "Dallas, a former exotic dancer who now owns and operates Xquisite, the club where "Magic Mike" works." THR, meanwhile, says that Bomer will be "playing a stripper that is part of the troupe" that dances at Xquisite.
I'll admit: I'm very curious to see how this turns out, especially given the fact that Soderbergh never got to make his Guided By Voices-powered musical Cleo. (That one might end up as a stage production, though.) So if Magic MIke really has a Saturday Night Fever vibe, could it be a sort of halfway musical? We've seen the director do great stuff with music in non-musical films — I'm thinking of Ocean's Twelve in particular — so if he integrates music into the film and/or narrative in even more complex fashion, I'm all for it. (There's also Soderbergh's potential upcoming Liberace biopic, which could also have a heavy musical component.)
And what the hell — guys have movies packed with eye candy aimed at them all the time. Good on Soderbergh for remembering there's another half of the population that likes a little eye candy with their drama.